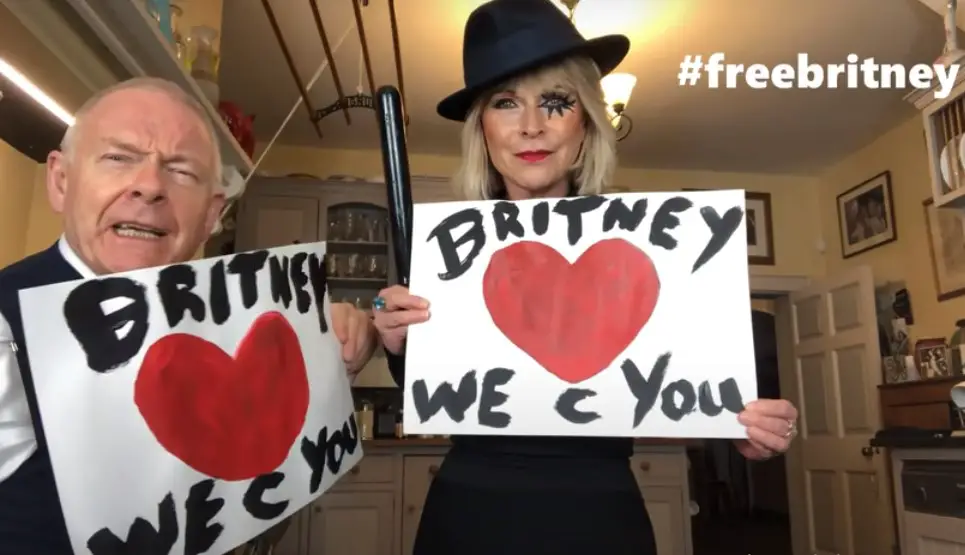 In the latest edition of their Sunday Lunch online series, KING CRIMSON guitar mastermind Robert Fripp and his musician wife Toyah Willcox have covered one of Britney Spears' songs called "Toxic". Check out the video below.
Robert Fripp comments in the video:
"We love you, Britney! Toyah and Robert's Sunday Lockdown Lunch! [Laughs]"
There is also a bonus footage at the end of the video, just for laughs, so make sure to watch it until the end!
KING CRIMSON are an English progressive rock band formed in London in 1968. They have exerted a strong influence both on the early 1970s progressive rock movement and on more recent rock and experimental artists.
Robert Fripp, guitarist and primary composer, and the only remaining founding member, has acted as a driving creative force. Though he is often seen as the band's leader, Fripp himself tends to shun this label.
As you can see in the video, he still got it!
Their discography consists of 13 amazing studio albums, 15 live albums, 3 extended plays, 13 compilation albums, 10 singles, 6 video albums and 9 major boxsets.