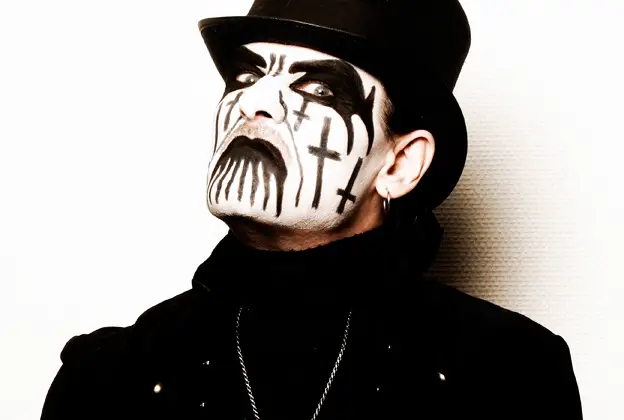 On May 18th, KING DIAMOND will release LP re-issues of the classic albums 'Abigail', 'Fatal Portrait', and 'Them' via Metal Blade Records. Available as 180g picture discs, these exclusive editions can be purchased now at this location.
"You can spiral yourself into darkness with these classic King Diamond albums, or you can exhibit them on your wall like I will. Either way, enjoy." – King
See below for the albums' track-listings, and stay tuned for more KING DIAMOND re-issues coming soon!
'Abigail' track-listing:
SIDE A
1. Funeral
2. Arrival
3. A Mansion in Darkness
4. The Family Ghost
5. The 7th Day of July 1777
SIDE B
6. Omens
7. The Possession
8. Abigail
9. Black Horsemen
'Fatal Portrait' track-listing:
SIDE A
1. The Candle
2. The Jonah
3. The Portrait
4. Dressed in White
SIDE B
5. Charon
6. Lurking in the Dark
7. Halloween
8. Voices from the Past
9. Haunted
'Them' track-listing:
SIDE A
1. Out from the Asylum
2. Welcome Home
3. The Invisible Guests
4. Tea
5. Mother's Getting Weaker
SIDE B
6. Bye, Bye, Missy
7. A Broken Spell
8. The Accusation Chair
9. Them
10. Twilight Symphony
11. Coming Home