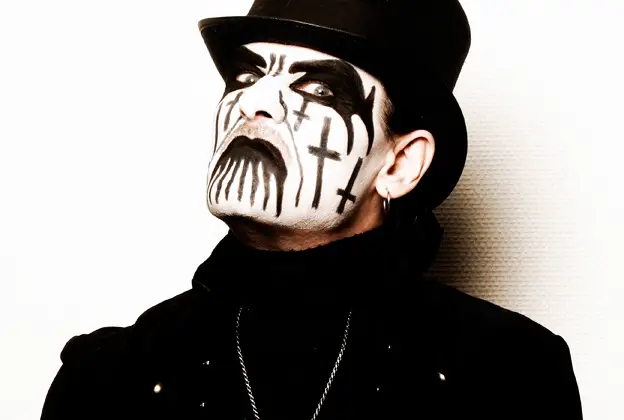 King Diamond has commented on the passing of Vinnie Paul Abbott. The former PANTERA drummer reportedly died in his sleep at his home in Las Vegas on Friday, June 22.
The Danish heavy metal singer shared a photo of Vinnie Paul wearing the King Diamondmakeup at a HELLYEAH Halloween concert in 2014, along with the following message: "So sad, what a loss. Another true metalhead has left us way too soon.
"Vinnie and PANTERA were some of the first people to welcome me with open arms when I first moved to Dallas in 1992. Had so many great times together.
"Here's a photo of Vinnie dressed as me during a HELLYEAH Halloween show. To me, that was the coolest.
"I will miss you, friend.
"Rest in peace. I know Dime is waiting for you."
Vinnie Paul and his brother "Dimebag" Darrell Abbott co-founded PANTERA. When PANTERA broke up in 2003, they formed DAMAGEPLAN. On December 8, 2004, while performing with DAMAGEPLAN at the Alrosa Villa in Columbus, Ohio, Dimebag was shot and killed onstage by Nathan Gale. He was 38 years old.