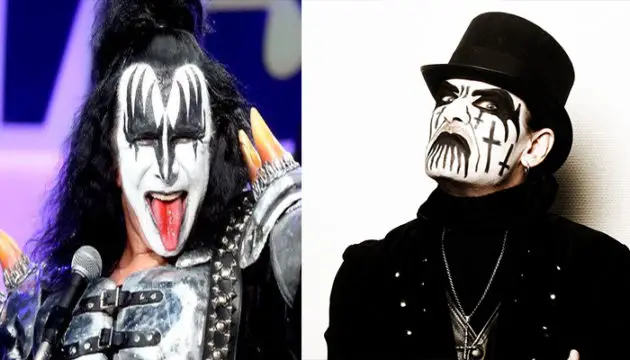 During a recent interview with Metal Hammer, King Diamond talked about KISS and Gene Simmons.
When asked that Simmons allegedly sued him for ripping off his makeup and if he ever met him in person, King responded: "No, I haven't. I think that would be a lot of fun. I have no outstanding stuff with him. There's a lot of reasons why this happened: they'd dropped their makeup around this time, but they still had the copyright on the look. I was never influenced by them — my influences were Peter Gabriel and Alice Cooper. 
I said, 'I don't have a lot of money that you can sue me for, but you have a lot of money that other people can sue you for.' They were not the first to wear makeup. It never got to be a lawsuit, it just got stirred up."
In a 2017 chat with Chris Jericho, Simmons revealed that he sent a cease and desist letter to King Diamond.
"The letter is cheaper than testing us in court. We've never lost a case. By the way, I'm a fan. I liked his stuff, I thought he was doing cool stuff. Make up your own stuff, don't come into my house unless you're invited."