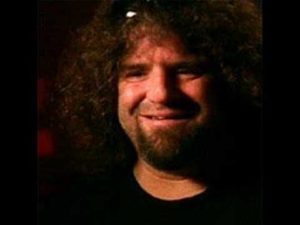 February 02nd, 2002, the world was astonished with the news that Exodus vocalist was dead due to a stroke which left him in a coma and he died of heart failure while still on life support. He was only 41 years-old. To honor his passing Kirk Hammet, a former member, and Gary Holt posted their homages on Instagram.
Kirk Hammet wrote:
"Rage in Peace Paul Baloff ??? February 2, 2002 #exodus #paulbaloff "
Gary Holt posted twice:
"Can't belt it's been 17 years since we lost the immortal Paul Baloff. RIP brother, always were and always will be, heavier than time.

Most metal person that ever lived. Miss you brother."
He added:
Another shot of the legend on this day of remembrance. Miss my brother every day, and every riff I write I think "would Paul like this one?" Heavy enough for Paul, heavy enough for me.