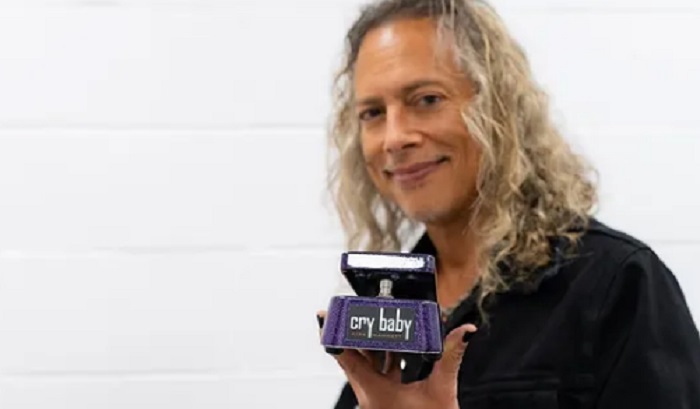 Kirk Hammett has announced that he has a new signature Dunlop Cry Baby wah pedal in the works. METALLICA guitarist confirmed via social media that his new new pedal will be available from April 1, with more details to follow soon.
It will be the wah titan's second signature Cry Baby pedal — following the release of the Dunlop KH95, which is available via Amazon here.
Kirk announced the news of his new wah pedal, writing: "Here it is! Some of you guessed it immediately, but I am so proud to be working with Dunlop on this pedal.
"I always feel a great energy when I play my purple sparkle Ouija guitar. I thought it would make a killer sonically spiritual connection, to have a pedal with that same outwards vibe. We've got a limited number of signed pedals hitting on April 1, 2022."
As an Amazon Associate, we may earn commissions from qualifying purchases.