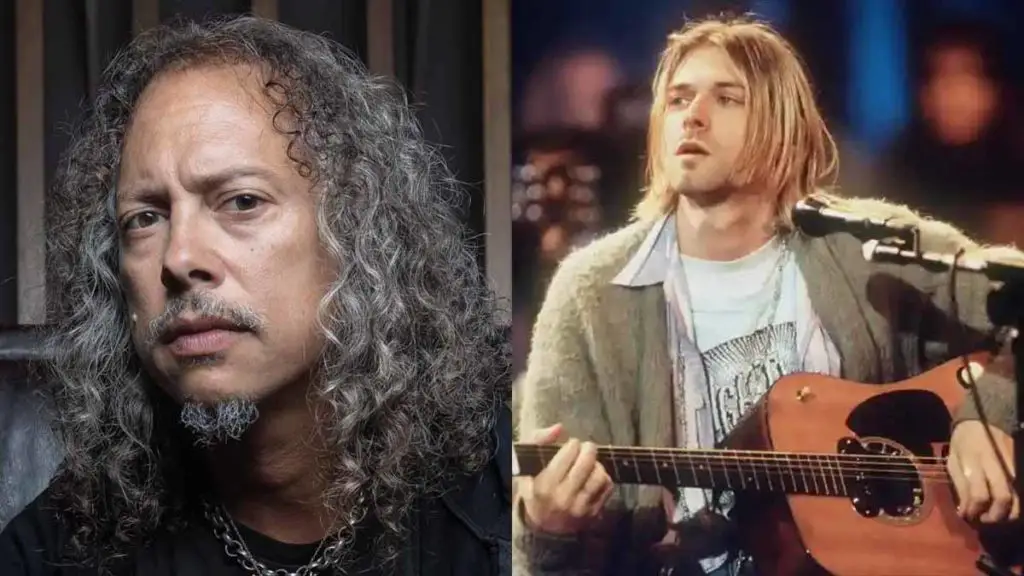 During a recent interview with NME, Kirk Hammett reflected on the fact that NIRVANA turned down the opening-act slot on a stadium tour featuring METALLICA and GUNS N' ROSES in 1992.
Kirk said: "I had to make the phone call to Kurt [Cobain, NIRVANA frontman] to talk to him about the possibility of joining our tour and he just went on and on about how he just didn't like what GUNS N' ROSES stood for and I said to him: 'Just go out there and represent NIRVANA — just play the show and then that's it'. I pleaded with him, but he just wasn't having it. So there you have it. It would have been great if NIRVANA was part of that tour — but you know [the actual opening act] FAITH NO MORE were great as well.
"When we played Seattle on the The Black Album tour, I remember calling Kurt to invite him to the show and he said to me: 'Are you guys going to play 'Whiplash'? That's my favorite METALLICA song'," Kirk continued. "When he came to the show, he was in the snakepit [an area onstage] with Courtney Love and every time he walked by, he tried to get my attention but my head was somewhere else.
"He was great. I became friends with him right when the first NIRVANA album [1989's Bleach] came out before people were even calling it grunge, and it's so sad when I think back to all the guy wanted to do was play guitar and write songs and sing and somehow that all got destroyed for him."