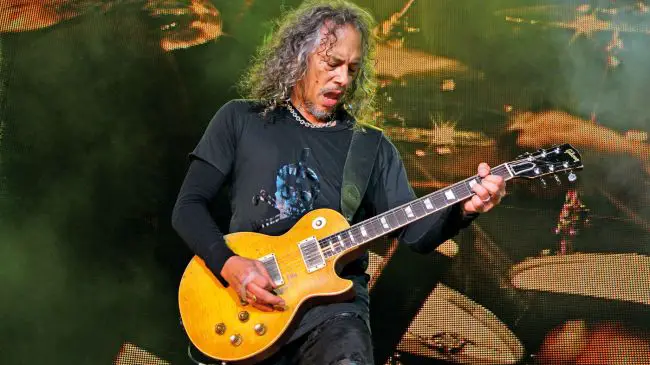 In a new interview with Uproxx, METALLICA guitarist Kirk Hammett has confirmed that he and his bandmates have discussed working on the follow-up to 2016's Hardwired… To Self-Destruct album while in quarantine.
"We have weekly check-ins, and the dialogue has been steered towards what we're going to be doing in the immediate future. And I've been using this time to go through all my musical ideas that I've come up with," Kirk said.
"In the last three or four years, it's over 600 ideas. It's taken me a couple of months to go through it all. But they've been sent into the big musical idea bank, and we're starting to talk about going through all that stuff, and exchanging ideas, and just starting to get the ball rolling towards creating some new material."
"There's a lot we can do remotely, but I really think that we all need to be together in the same room, to really create some really, really, really great songs and music," he added. "The magic really happens when we're all in the same room, breathing the same air, even though that can be deadly."
METALLICA's album, S&M2, the live concert film from METALLICA & The San Francisco Symphony was released on August 28. You can grab your copy here.