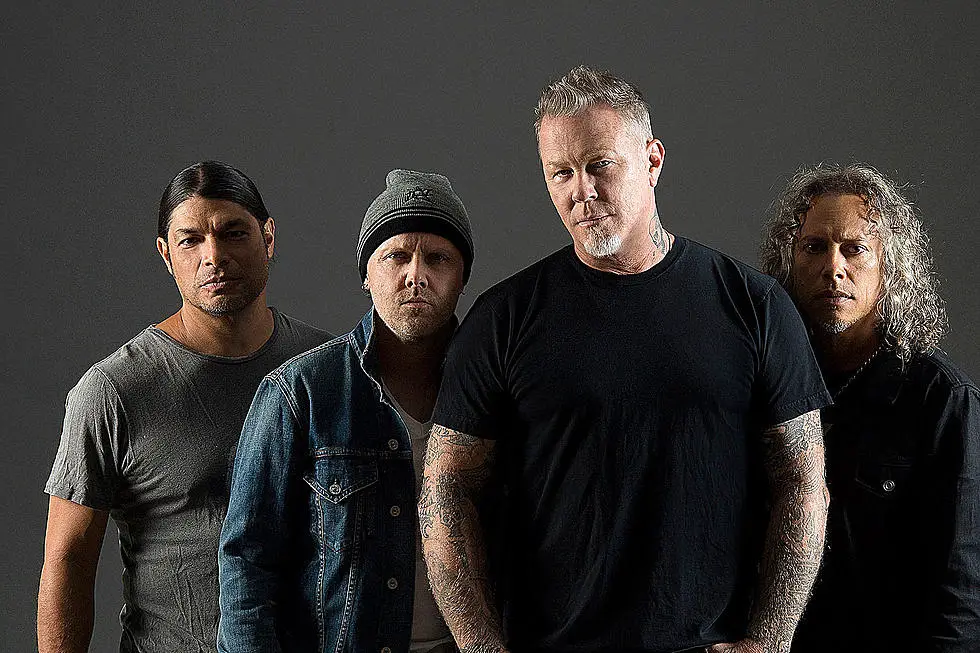 Prior to Thursday's (July 22) game between the San Francisco Giants and the Los Angeles Dodgers, METALLICA guitarist Kirk Hammett and bassist Robert Trujillo spoke to Giants postgame live analyst George Kontos about the band's 40th-anniversary celebrations.
Earlier this month, METALLICA announced details of its massive 40th-birthday celebration: The band will mark this milestone by inviting the worldwide METALLICA family to join them in their hometown of San Francisco for two unique live shows featuring two different setlists December 17 and 19 at Chase Center. Tickets for these shows will be available only to registered members of METALLICA's Fifth Member fan club.
Kirk said: "Man, it's crazy when I think about four decades. 'Cause I swear to God, it seems like just yesterday that we were on a tour bus somewhere in the middle of America, just trying to keep up with everything.
"And nowadays it's just… Forty years passed so quickly. It's amazing. What's truly amazing now is the fact that I still feel like we haven't really peaked, we're still real hungry, we still wanna make music, we still care about music, we still care about each other. I don't see any signs of us slowing down, man, 'cause we have stuff that we wanna do."
Trujillo added: "You know, what's insane about all this is that there's no shortage of musical ideas and riffs and grooves and bass lines. A lot of times when bands have been around that long, there is a shortage — people run out of ideas — and we have the opposite problem; we've got too many ideas. So it's a good problem to have."