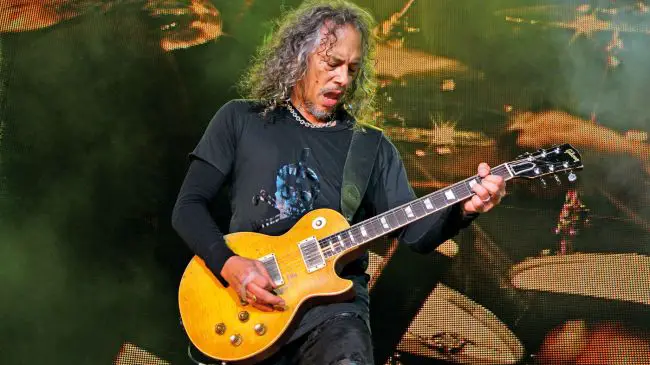 During a recent conversation with Louder Sound, METALLICA guitarist Kirk Hammett was asked on what the odds are for him to release a solo album somewhere down the line.
He replied: "I have so much material sitting around that's obviously not METALLICA stuff, and that pile gets bigger and bigger. One of these days when it feels right…"I still feel I have so much to give METALLICA. When that feels more complete, maybe I'll think about doing that other stuff."
He continued: "It would not look like a metal album at all. It'll be something so weird and far-ranging in styles, but cohesive at the same time. I wouldn't be surprised if all of us did some solo, independent, autonomous sort of thing.
"I think it's healthy, and if anything, when you come back to the band you'd come back with more enthusiasm. It'd feel like going on a little camping trip, and it's always good to come back home to a nice warm bed!"
Kirk added: "I live for playing guitar, loud and aggressive. There's such a therapeutic effect that happens to me, and it fills a huge gaping hole in my soul. It's been the case since day one, and it's still improving.
"I still don't feel I've hit the summit; I have a long musical road to discover and experience. Musically I'm in the best place I've ever been, and I feel very fortunate.
"Some people peak right off the bat and then can't pull off things they did when they were younger. I want to keep on going, never rest on my laurels, and always look forward."