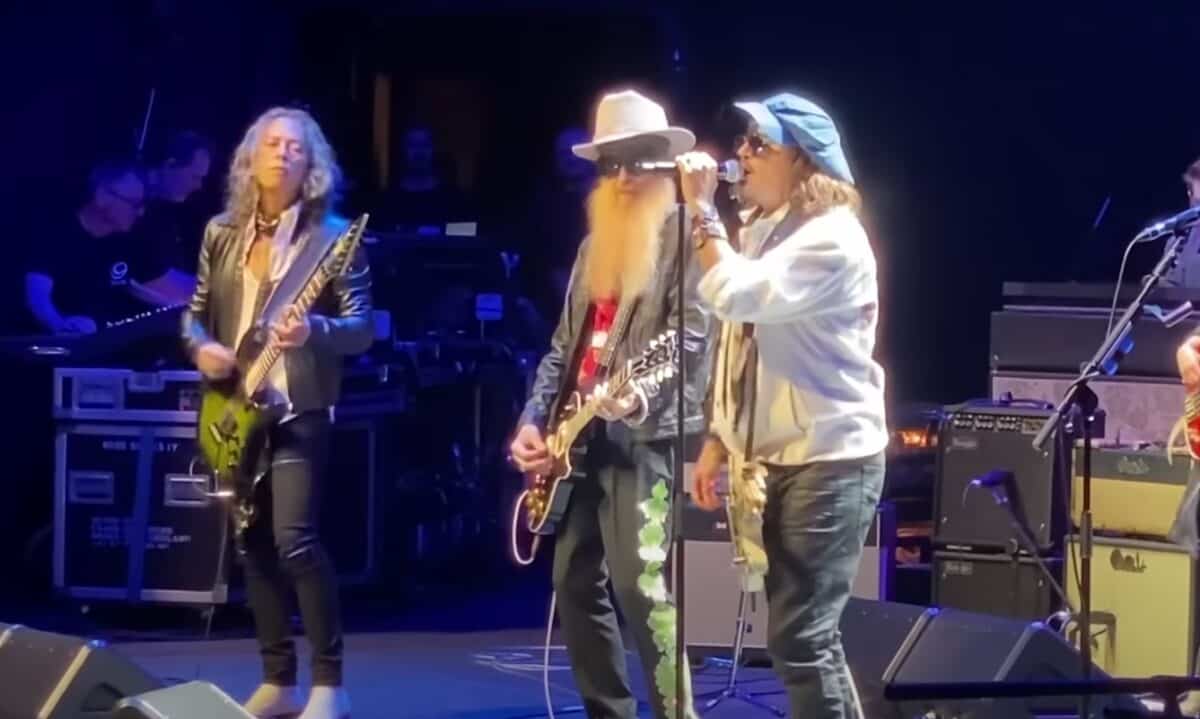 On Monday (May 22), the iconic Royal Albert Hall in London played host to a tribute concert to Jeff Beck. Musicians such as Eric Clapton, Ronnie Wood (THE ROLLING STONES), Billy Gibbons (ZZ TOP), Johnny Depp and Kirk Hammett (METALLICA) were in attendance.
At the event, Hammett, Depp and Gibbons performed Beck's reimagining of John Lennon's classic song "Isolation."
Beck, who had risen to fame with THE YARDBIRDS, passed away on January 10 after contracting bacterial meningitis. Beck was widely known as one of the most talented and significant guitarists in the world, having played alongside some of the greatest rock, blues, and jazz artists.