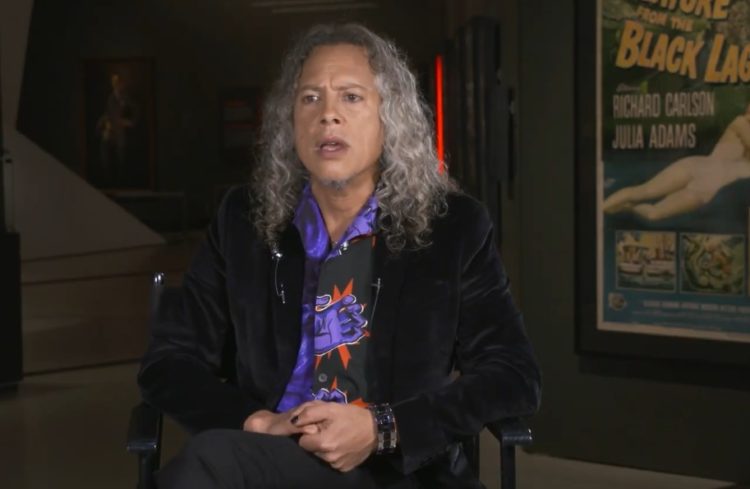 In a new interview with Metal Hammer, METALLICA guitarist Kirk Hammett looked back on joining the group in 1983 after leaving EXODUS.
Hammett reached the subject while discussing METALLICA's 1984 track "Trapped Under Ice," which uses riff Kirk originally wrote for EXODUS song "Impaler."
"They [the riffs] came from songs I had written, the music I had written. I consider them my parts," Kirk said. "I didn't feel guilty about that, but I did feel guilty about leaving the band I started in high school. I've known [EXODUS drummer] Tom Hunting since I was 16 years old, I've known [EXODUS guitarist] Gary Holt since I was 17. We're all close to this day, but there was a lot of guilt there for a while.
"A little bit of remorse," he added. "But I really felt that METALLICA was my calling. I felt more comfortable playing in METALLICA than I ever did in EXODUS, so go figure."
METALLICA's latest album, was released as a double album in November 2016. It is their first studio album in eight years following 2008's Death Magnetic, marking the longest gap between two studio albums in the band's career.