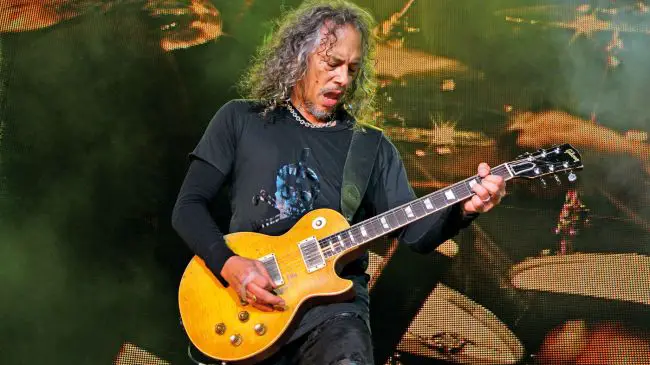 In an interview with The Baltimore Sun, METALLICA guitarist Kirk Hammett said that he feels that the band's latest album "Hardwired… To Self-Destruct" has the best drum sound that the band had in the last 10 years.
He says:
"I personally think it's a lot easier to listen to than [2008's] 'Death Magnetic.' It's kind of obvious, but I really feel like this is the best drum sound we've had in the last 10 years. I'm happy about that whole aspect of it.
"[Improvising the solos] was a chance I'm glad I took. The results are different and unique to anything I've done in the past. I strive to do things like that.
"I know I can go to bed at night knowing I worked my hardest. That in itself makes it somewhat bulletproof in my mind, knowing that we did the best we possibly could do."
METALLICA's latest album, "Hardwired… To Self-Destruct", was certified platinum on April 12 by the RIAA(Recording Association Of America), meaning every one of their studio albums has reached or surpassed this milestone.