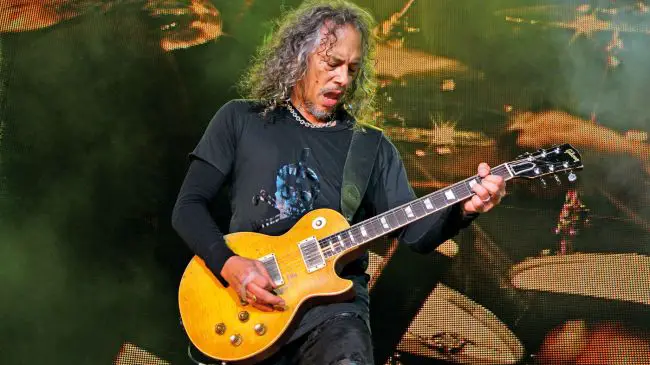 METALLICA guitarist Kirk Hammett revealed with which artist he was the most excited to work with during a recent Q&A.
Kirk replied: "Lou Reed [on 2011's Lulu album], without a doubt. That, for me, was just as special as collaborating with Jimi Hendrix or something. I'm a big fan of Lou Reed and to be able to actually collaborate with him was amazing."
In an interview with Verge back in 2013, METALLICA guitarist praised Lulu as "some of the best stuff we've done."
"I think that Lulu is some of the best stuff we've done," he said. I mean the song 'Junior Dad' moves me to tears, and working with Lou Reed was such a cool, unique, and special thing for us.
"Maybe it's not for everyone. Maybe it's a challenge for our fans, but for us – Lars, James, Rob, and myself – we loved doing it and it was such a great experience. We look back at it very positively."
Lulu is the final full-length studio recording project that Reed was involved in before his death in October 2013. It was recorded in San Rafael, California, during April through June 2011, after Reed had played with METALLICA at the Rock and Roll Hall of Fame's 25th Anniversary Concert which led to them wanting to collaborate. The lead single, titled "The View," was released on September 27, 2011.