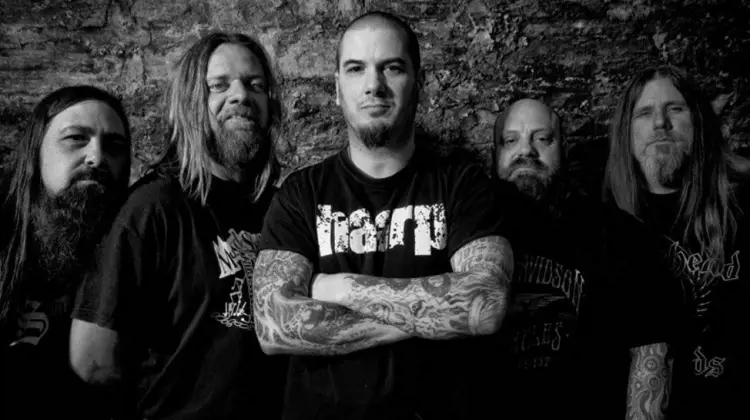 Kirk Windstein has confirmed that he will be rejoining DOWN for upcoming 2020 shows to celebrate the 25th anniversary of the group's debut album, NOLA.
CROWBAR frontman told Revolver that he will definitely rejoin band: "I'm in, 100 percent," he said. "The quote from Pepper [Keenan,] was, 'If you ain't doing it, I ain't doing it.' Phil, Pepper and Jimmy [Bower] are my three of my oldest, closest friends, so this is a no-brainer for me."
When asked if he's back in DOWN for good, Windstein responded: "As far as I know, I'm back in the band. Bobby Landgraf did a fantastic job, and he's a very good friend of mine. But once again, DOWN is back to what it started out as, which is a 100 percent complete side project. Everyone's other bands are the priority and that's that. But it's been six and a half years since I jammed with those guys, so I'm excited. It's gonna be fun."
NOLA was released in September 1995 and would peak at number 57 in October 1995 on the Billboard 200, and remain on the chart for six weeks. The album spawned four singles in "Stone the Crow," "Lifer," "Temptations Wings," which were released in 1995, and "Bury Me in Smoke" in 1996. However, only "Stone the Crow" would achieve commercial success when it reached number 40 on the Mainstream Rock Tracks charts, becoming DOWN's first and only top 40 song.