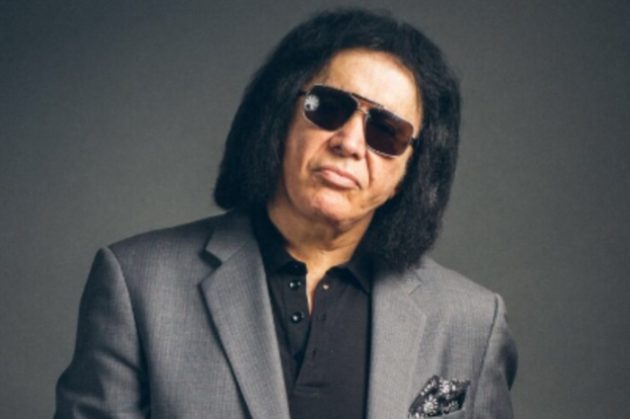 In a recent interview with The Northern Echo, KISS bassist/vocalist Gene Simmons talked about the musical contributions that came from California, saying they pale in comparison when put up against the musical acts that the UK gave the world.
He said: "America created rock 'n' roll, blues, jazz and rap and all of the various types of popular music but what you [the UK] have been able to do is to make it royal and all from a small area with not that many people.
"California has more people than your island and has the fifth biggest economy on the Earth and yet other than THE BEACH BOYS, California doesn't have much. You have THE BEATLES, THE STONES, U2, and THE QUEEN, and the list goes on and on.
"What you have given the world is so much more than the music that America has given you. So, I am so thrilled to be coming back to play in the very place that gave the world so much great music."
He also talked about the KISS's farewell tour: "It's bittersweet. I will tell you that after 46 years, it's time. We have self-respect but we also have an enormous pride in the fans and remember we introduce ourselves every night with, 'You wanted the best, you got the best, the hottest band in the word, KISS.'
"And we've always prided ourselves with making those words true and the day we don't believe that's true is the day that we get off the stage. We've all seen many bands who've stayed on stage too long so we're going out on top.
"This is a victory lap. We've been everywhere, done almost everything and that makes it the right time to go. We all believe that Muhammad Ali was the greatest but he should have quit when he regained his title the third time. He didn't live up to the legend of Ali so we don't want to do that.
"We want to go out on top and thank the fans for being there for so many years. What an amazing ride this has been."
When asked about the possible one last show, Gene responded: "There are no rules. We haven't really thought about it yet but a crazy idea was to play at each of the Seven Wonders of the World, going around the world and playing at the foot of the Seven Wonders and that includes the Sphinx in Cairo. We've never been to Egypt so we may do something crazy like that but we haven't really thought about that."