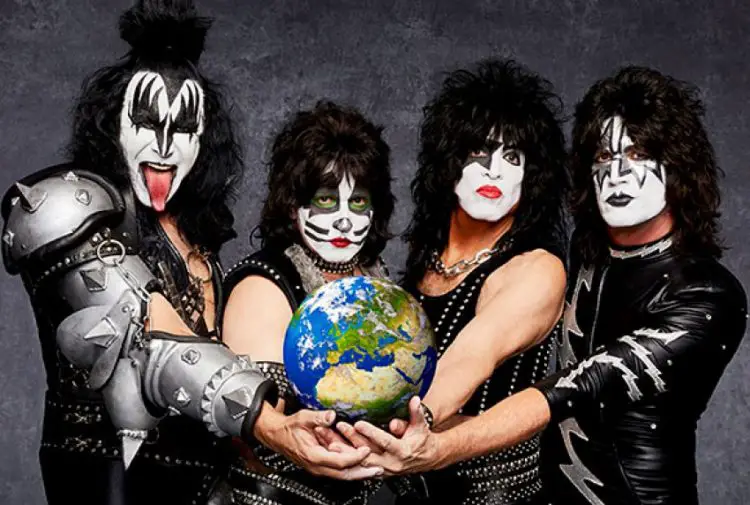 During an appearance on "America's Got Talent" season 13 finale last night (Wednesday, September 19), KISS confirmed that it will embark on its "farewell" tour, dubbed "One Last Kiss: End Of The Road World Tour", in 2019. The news was delivered in trademark larger-than-life KISS style with a blistering performance of "Detroit Rock City", proving why the band is known as one of the most iconic live performances that simply can't be missed.
Paul Stanley commented: "This is gonna be our last tour. It will be the most explosive, biggest show we've ever done. People who love us, come see us. If you've never seen us, this is the time. This will be the show."
Band added in a statement: "All that we have built and all that we have conquered over the past four decades could never have happened without the millions of people worldwide who've filled clubs, arenas and stadiums over those years. This will be the ultimate celebration for those who've seen us and a last chance for those who haven't. KISS Army, we're saying goodbye on our final tour with our biggest show yet and we'll go out the same way we came in… unapologetic and unstoppable."
KISS have previously marketed a tour as their last. They launched a second trek in 2000 following their 1996 reunion with original members Ace Frehley and Peter Criss, calling it the Farewell Tour. But it turned out to only be the last with the original foursome, even though Criss left the tour before it reached Asia and Australia.