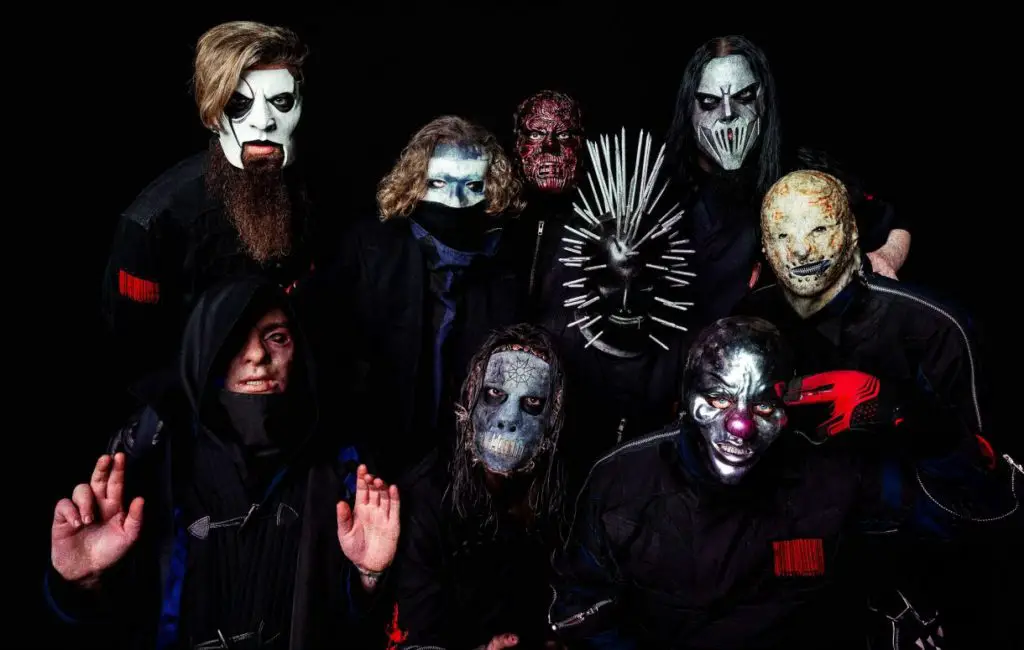 Full lineups for this year's 'Knotfest Meets Forcefest' in Mexico as well as the 'Knotfest Colombia' festival have been revealed.
SLIPKNOT will be headlining both events in support of its new album, We Are Not Your Kind, which debuted at No. 1 in ten countries when it was released last month.
A combination of the 'Knotfest' and 'Forcefest' festivals, the 'Knotfest Meets Forcefest' will be held at the Parque Deportivo Oceanía in Mexico City on November 30th and December 01st.
Lineups are as follows:
'Knotfest' (November 30th):
Slipknot
Godsmack
Evanescence
Bullet For My Valentine
311
Papa Roach
Behemoth
Carcass
Stratovarius
Nothing More
Suicidal Tendencies
Of Mice & Men
Cherry Bombs
Chelsea Grin
Belphegor
The Bronx
Cemican
Okalacas
Tanus
Here Comes The Kraken
Carajo
Clandestino
The Suffering
Stone Leek
Matherya
Never Again
Headcrusher
Arcadia Libre
Las Poker
Proyect46
Parazit
Kaizan
Hate Bullets
Gore And Carnage
Torcido Monkey Dream
Dethdealers
AFX
Rejexion
Hankside
'Forcefest' (December 01st):
Rob Zombie
W.A.S.P.
In Flames
Accept
Saxon
Ghostemane
Testament
La Castaneda
Exodus
Total Chaos
Cherry Bombs
Mortuary
La Lupita
Especimen
Transmetal
Kenny y Los Electricos
Strike Master
Thell Barrio
Acidez
Jet Jaguar
Koyi K Utho
Perpetual Warfare
Colectivo Suicida
Obesity
Kilkrops
The Legion Of hetheria
Latino
Next
Makina
Tamadre
Deathmask
Rebel Ryder
Tulkas
Beneath The Horror
Nexus
Bluejays
Prophets For Minerva
Point Decster
'Knotfest Colombia' will be held December 06th at the Hipodromo de Los Andes in Bogota, Colombia and run as follows:
Slipknot
Knot Stage:
Behemoth
Testament
Unleashed
Reencarnacion
Random Revenge
Carnaval Stage:
W.A.S.P.
Accept
Saxon
Stratovarius
Perpetual Warfare
Arzen
Alternative Stage:
A.N.I.M.A.L.
Carnifex
Koyi K Utho
Aire Como Plomo
Poker
Gutgrinder
Cherry Bombs