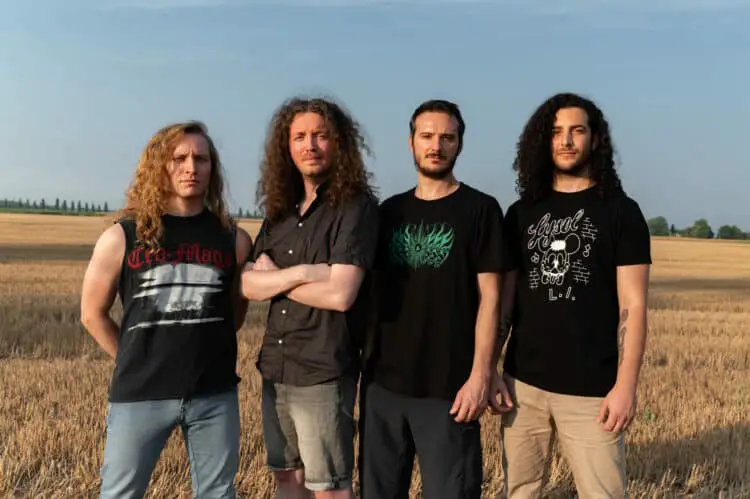 Formed in 2019 and based in Italy, KONQUEST released their debut "The Night Goes On" in 2021 on Iron Oxide Records (CD version) and No Remorse Records (limited LP version), with the vinyl version becoming sold-out very fast. KONQUEST didn't lose time and recorded a new album quickly, just like heavy metal bands were doing in the '80s. On "Time and Tyranny," KONQUEST keep the passionate NWOBHM-worship and HEAVY LOAD-inspired elements alongside a variety of influences from THIN LIZZY to TANK and IRON MAIDEN, adding their own character to an album that brings back '80s and old-school heavy metal originality and magic. And while the new album is entirely recorded by Alex Rossi, KONQUEST performed as a band for the first time at Up The Hammers Festival 2022 surprising the audience, and they will also be part of the Keep It True Rising II Festival, a few days before the new album's release date, in a billing including bands such as SAXON and other NWOBHM legends that have influenced and inspired KONQUEST to present their honest and passionate heavy metal. "Time and Tyranny" is a traditional heavy metal album you listen from start to finish, again and again.
All songs written and performed by Alex Rossi. Recorded and mixed by Alex Rossi. Mastered by Bart Gabriel.
Read our review here.