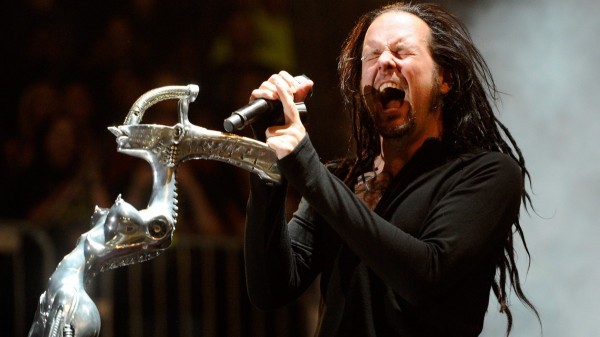 KORN vocalist Jonathan Davis said he sees the top acts of the nu-metal genre as the "last guard of big, real rock bands," explaining on The Jasta Show:
"I've always said this last batch – Korn, Deftones, Bizkit, all those bands from that time – that was the last guard of that time of the big, real rock bands.
"That time has come and gone. No one's ever gonna do it like we ever did. No one's ever gonna have that experience. It was larger than life. We were up against pop bands, dude. [Laughs]
"I'm not trying to be arrogant or nothing, but it was like … us against the pop bands, us against the Britney Spears and the Backstreet Boys, and then we were so embraced by the hip-hop community.
"When we played The Apollo, Puff Daddy was there, Busta Rhymes, Lil Kim, you name it. All the East Coast rappers came and… it was really embraced by all of them. We did stuff with Dre, stuff with Snoop… At that time, that crossover – I haven't seen that, and I don't think I'll see it again."