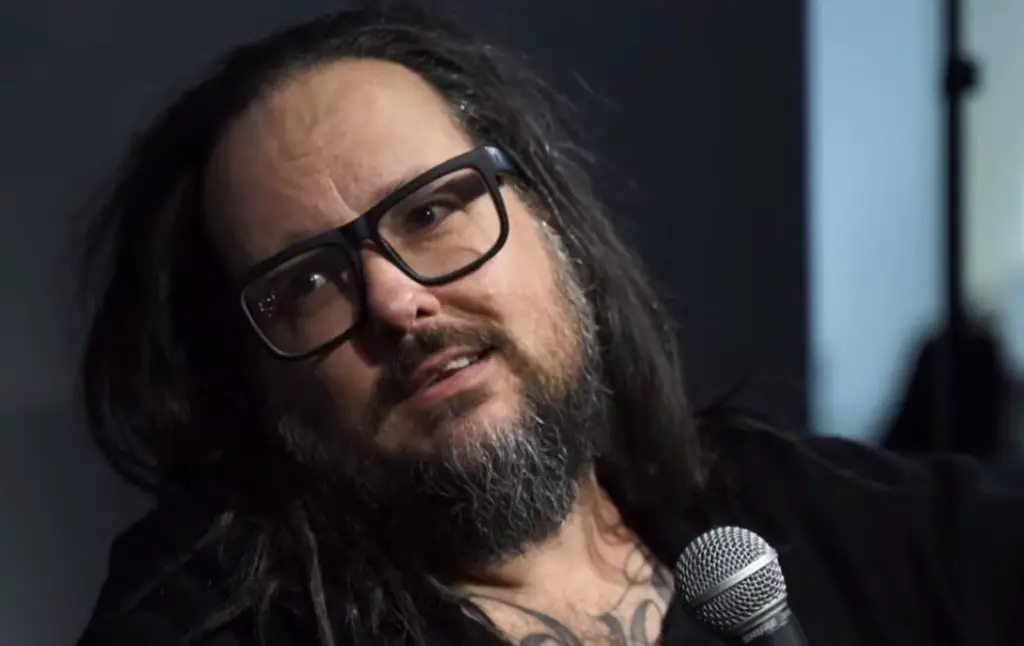 During a recent Kerrang Q&A, KORN frontman Jonathan Davis was asked if he takes offense to people still labeling the band as nu metal.
He replied: "I used to get so pissed off, but I don't f*cking care anymore. I swear to god. Call us whatever the f*ck you want, I don't care. I used to fight and be pissed: 'How could you call us that?'
"In the beginning, in 1993 and 94 when it came out, we were not a metal band. A metal band was like Judas Priest and Iron Maiden – and all due respect to them, that's what they were. But we weren't a metal band and that's what they were trying to lump us into.
"And so we went out and they tried to stick us on all these different tours. I mean we were opening up for Pennywise and No Doubt. We opened up for KMFDM, just all these different bands… And it just seemed like the metal community took us in, and that was great and we were doing our thing.
"And then all the little copycat bands started coming out and then it became a movement and then it became nü metal. So that's how that happened, but whatever. Who gives a f*ck? I don't anymore."
Asked if he feels that nu-metal gets a bad reputation, Davis replied:
"Yeah, when I hear 'nu-metal,' I just think machismo kind of rap rocky, kind of, I don't know… just a lot of bad music, there was some great ones but there was a lot bad ones too."
When asked on what music currently inspires him, Davis cited old big-band records, adding about the current rock scene:
"As of music right now, nothing's really… It just seems, at least in the rock world – they call it 'active rock' – it just seems that all these bands that are coming out sound the exact the same, the same exact formula, the same exact tones. You're listening to the same song just performed by different people, so I'm just waiting for something to grab my attention."
KORN will release its new album, The Nothing, on September 13 via Roadrunner/Elektra. The follow-up to 2016's The Serenity Of Suffering was once again produced by Nick Raskulinecz.
Davis commented on the record: "Deep, within our Earth lives an extraordinary force. Very few are aware of the magnitude and significance of this place where good/evil, dark/light, bliss/torment, loss/gain and hope/despair all exist as one — pulling at us every moment of our lives.
"It's not something we can choose to navigate, but rather an awareness of this 'presence' that surrounds us with every breath, as if we are being watched at every moment.
"It's the place where black and white energies attach themselves to our souls, and shape our emotion, choices, perspective and ultimately our very existence. There is a miraculous and small realm within this vortex and it's the only place where balance between these dynamic and polarizing forces exists -where the soul finds its refuge. Welcome to… The Nothing."