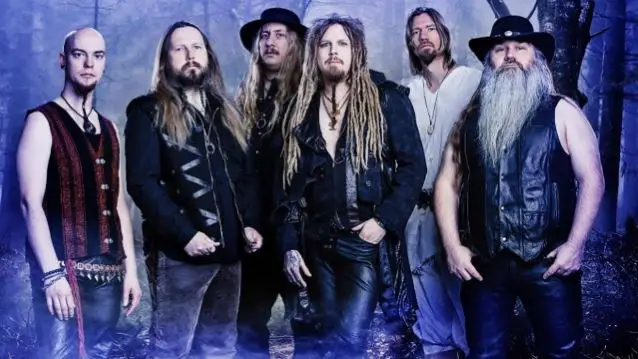 Finnish Folk Metal Superstars KORPIKLAANI recently finished their successful European run (several shows were sold out!) with HEIDEVOLK, ARKONA and TROLLFEST. Today the band brings yet more great news announcing that they will be an official supporter of the "Music improves brain health" campaign of Kanta-Häme's Alzheimer Association now.
"The positive impact of music to people's health and wellbeing has no doubt. Listening to music and playing it makes your brain stronger. According to scientists the music can even cause structural changes to the brain. These changes can specifically be seen through long-term and regular listening and playing of music. It doesn't matter what kind of music you listen to, rock, pop or classical, as long as you listen to your favourite music. So listen to music, create it, go to festivals and concerts, because music improves brain health!"
Additional info about this special cooperation can be found in an interview (in Finnish, English and German) with band founder Jonne Järvelä, at this location.