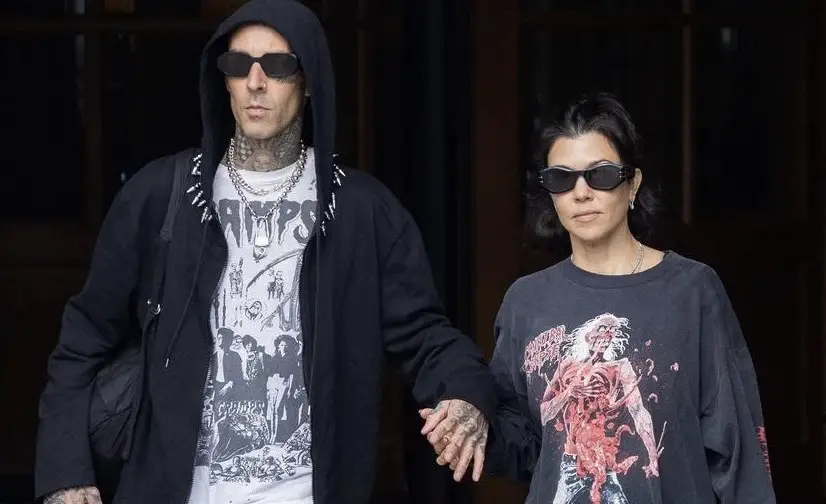 Kourtney Kardashian has been spotted wearing a CANNIBAL CORPSE shirt while out with her boyfriend, BLINK-182 drummer Travis Barker.
In a photo posted by indie rock group BEST COAST, you can see Kourtney wearing a CANNIBAL CORPSE shirt with a print from their debut album, 1990's Eaten Back To Life.
"I typically reserve my commentary on Kourtney Kardashian's pivot to punk to my IRL friends," BEST COAST bandleader Bethany Cosentino tweeted, "but then she had to go and wear a CANNIBAL CORPSE shirt and now I simply must open this dialogue up to the public."
Several years ago, Kourtney's sister Kim has been spotted wearing a MORBID ANGEL shirt which you can see here.
CANNIBAL CORPSE released their fifteenth studio album, Violence Unimagined, on April 16th via Metal Blade Records.