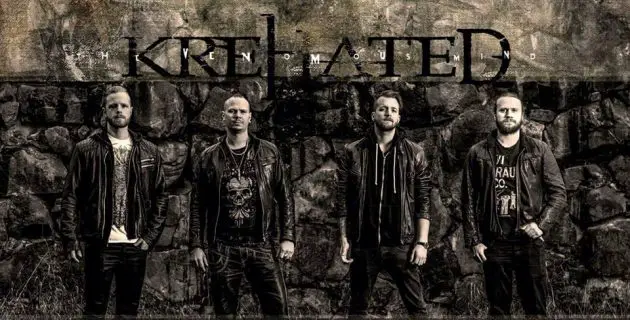 KREHATED have inked a deal with Zombie Shark Records, the new label founded by Noah "Shark" Robertson, (Motograter, Ex-The Browning). The band wields a devastatingly heavy, groove-oriented sound that is reminiscent of nu-metal-era bands such as Chimaira, Slipknot, Korn, Machine Head, Pantera, and Sepultura.
The band recorded their feature full-length album 'The Venomous Mind' at JV Studios in Stockholm, Sweden. It was Mixed and Mastered by Christian Svedin (The Unguided, Vildhjarta, Imminence). The artwork was created by Tomas Lacke; with additional artwork and logos provided by Gustavo Sazes and Henrik Englund (Scarpoint, Amaranthe). The song "The Parasite" features a guest appearance from Richard Sjunnesson (The Unguided, Ex-Sonic Syndicate).
"We all have demons inside our heads. It doesn't matter how successful you are, how wealthy you are or how sane you seem to be. Everyone has been through rough times at some point in their lives and then carried around the aftermath… demons or venom in their minds. 'The Venomous Mind' is all about that. Our inner demons. Our inner fears. Our infected minds. The world of today is a disgusting place at times. This world brought us this hate. This world created us. We are the KREHATED."
The band also released a lyric video for track "My Venom Inside" which can be seen below.