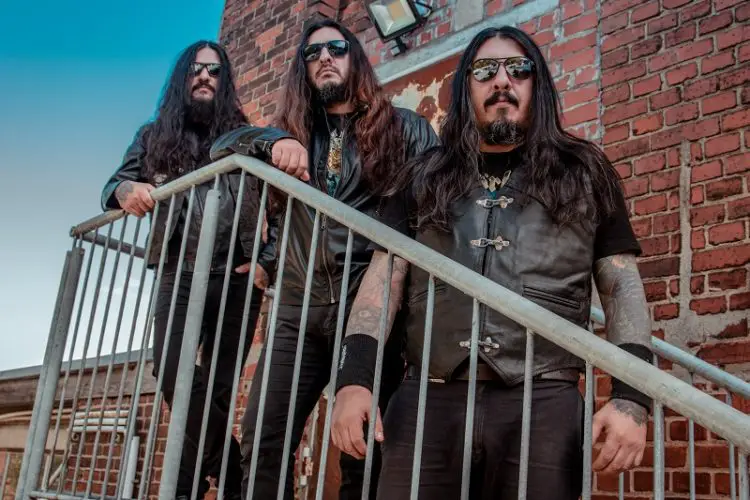 On September 7th, 2018, Brazilian death metal brothers KRISIUN will release the group's eleventh studio opus, entitled "Scourge Of The Enthroned", on Century Media Records offering an intense 38 minutes long Southern death metal storm!
Now, the second single from this opus has been launched with a violent video created by Cléver Cardoso (granadafilmes.com.br).
KRISIUN say about the clip: "We would like to invite you all to check out our new video for 'Devouring Faith', taken from our upcoming album 'Scourge Of The Enthroned'! The video came out as brutal as the song itself! The whole atmosphere is very dark and intense, pretty much based on old horror movies. Expect a relentless mix of carnage and terror, perfectly fitting the vicious thrashing vibe of 'Devouring Faith'! If you are into horror and death metal, don't miss it!"
Watch "Devouring Faith" below.
Active since 1990, KRISIUN are one of the most ferocious death metal bands in history and belong to the most successful metal acts to have ever emerged from Brazil. In 2018, the "Demonic III" shall return with one of KRISIUN's most savage offerings to date. Beware!