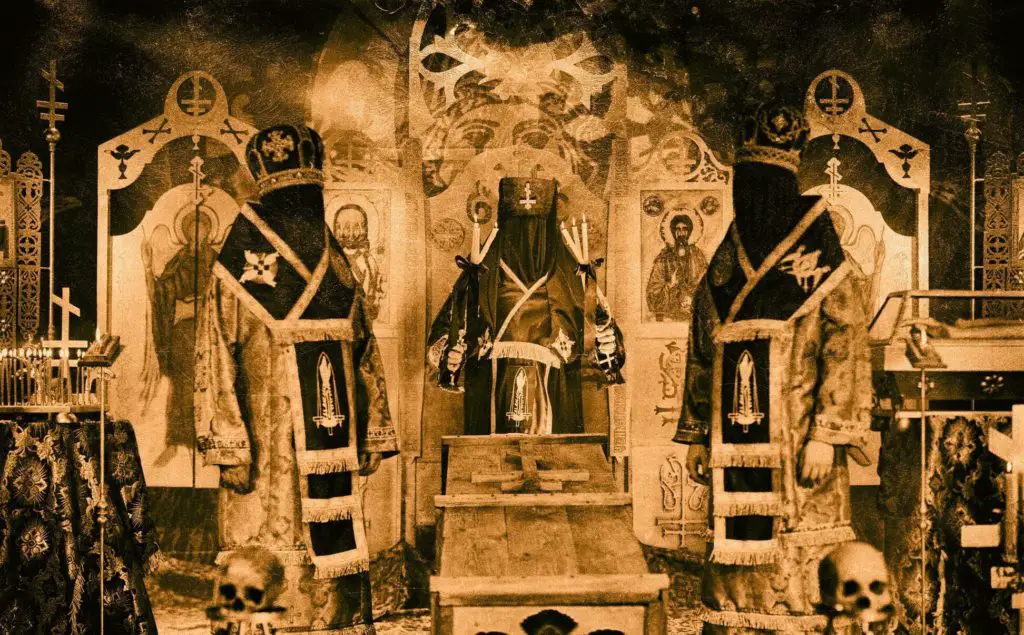 BATUSHKA (vocalist Bartłomiej Krysiuk's version) is releasing its sophomore album Hospodi through Metal Blade Records today, July 12.
The band have just unleashed the fourth track from the album. Watch and listen to "Utrenia" below.
Named after an Old Church Slavonic word for "God," Hospodi enhances all the unique qualities that made the band such an instant phenomenon, while offering an entirely distinct and fresh sensory experience. The album boasts the most ferocious and bewitching songs the band has penned to date – along with a newfound sense of rock swagger.
"The whole album is a concept based on the Liturgy of Death, the prayers for the dead, and Orthodox funeral rites and dirges," said the band. "It's all about a ritual that involves the dead and the mourners. We also used a lot of old folk songs and elegies from our homeland. These are sung during the wake, around the casket, in the deceased person's home. Nowadays only a few older people know them and still sing them accordingly in our region. We decided to cherish that tradition and I'm glad that with our album these songs and rites will survive."
Hospodi track listing:
1. Wozglas
2. Dziewiatyj Czas
3. Wieczernia
4. Powieczerje
5. Polunosznica
6. Utrenia
7. Pierwyj Czas
8. Tretij Czas
9. Szestoj Czas
10. Liturgiya
Also, Krzysztof Drabikowski's version of BATUSHKA has recently released a new album Панихида, which is available below.