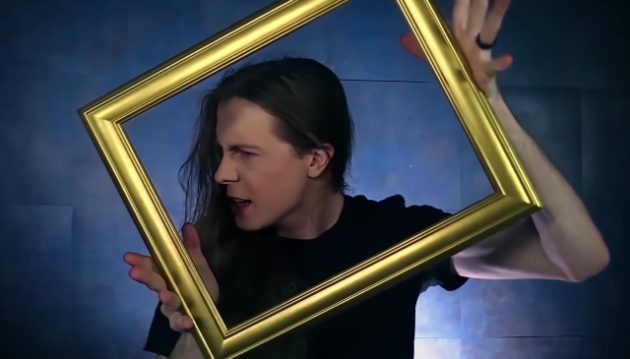 THREATIN is a band from Los Angeles run by sole-member Jered Threatin. Despite the project's thousands of Facebook likes and YouTube views, you probably haven't heard of it. That's because Threatin faked his entire online fanbase in order to book a tour of the UK and Europe. A tour that, unsurprisingly, no one is showing up to.
MetalSucks reports that Threatin lied about ticket sales, buying Facebook likes, event RSVPs, and YouTube views, faking live footage of "packed" shows in LA, and posing as a nonexistent promoter to con venues into booking him to play. It worked. He hired a backing band and set off on tour.
It reported that tiny numbers turned up to gigs in a number of venues in England, despite claims by the band's promoter that dozens of tickets had been pre-sold.
It quoted The Underworld in Camden, London, who posted on THREATIN's Facebook page: "What happened to the 291 advanced ticket sales your agent said you'd sold? THREE PEOPLE turned up."
It also quoted a member of a supporting band who played with THREATIN at the Bristol Exchange.
He said they were told 180 tickets had been sold in advance, but by 20:45 GMT only a handful of people were there.
The concert did eventually go-ahead, with THREATIN's performance described as "energetic, despite the empty room" and that "his session musicians were very good".
On Saturday, THREATIN's Facebook and Twitter pages were unavailable.
In a reply to comments on The Empire's Facebook page relating to the gig, a spokesperson wrote: "We're aware of the situation regarding this booking. We will update when it has been clarified."
However, as of Saturday afternoon it is understood the concert will go ahead as the hall has been booked and paid for.