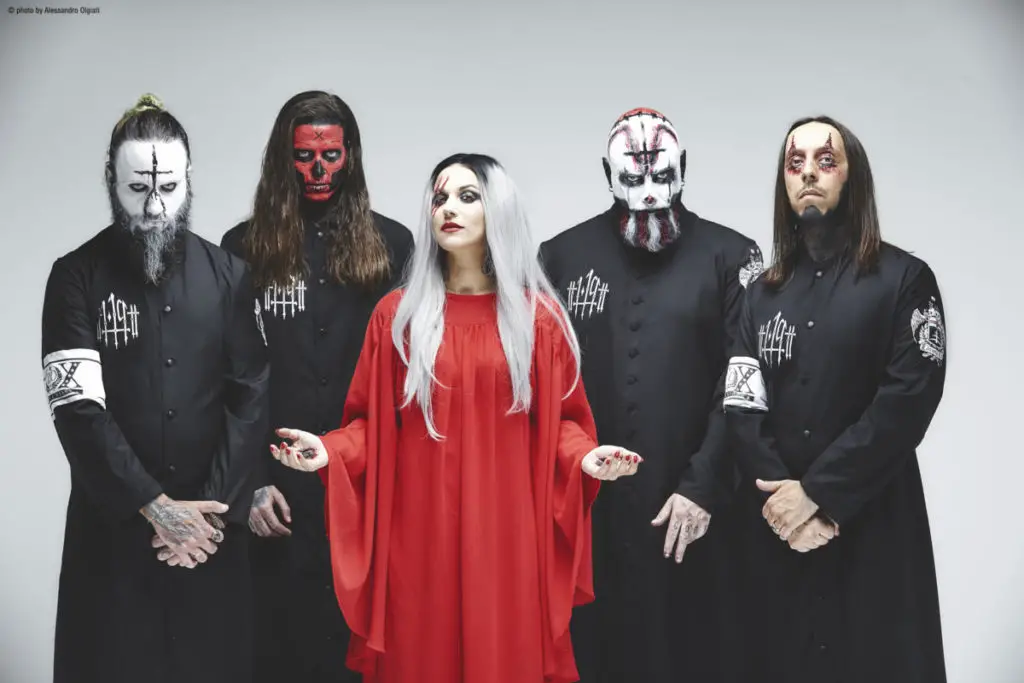 2018 marks the 20th anniversary of LACUNA COIL's debut. To celebrate this special year, they played an exceptional show on January 19 in London at the O2 Forum Kentish Town. The unique, one-time event was filmed and recorded for "The 119 Show – Live In London" which is scheduled for release November 9th, 2018.
LACUNA COIL just released a first song and clip from the show, "Blood, Tears, Dust (The 119 Show – Live In London)" which you can check out below.
Fans can look forward not only to a very special live performance that was accompanied by the UK circus group Incandescence, but also to a career spanning set including LACUNA COIL songs never played live before.
Very few tickets are left for a special screening of "The 119 Show – Live In London": LACUNA COIL are offering the chance for fans to share the magic once again, this time on the big screen. On October 23, Everyman Cinema presents an exclusive showing at 'Screen on the Green', Islington, London with Cristina Scabbia and Andrea Ferro taking part in a live Q&A. The event is sponsored by Italian beermakers, Birra Moretti. Tickets are available here.