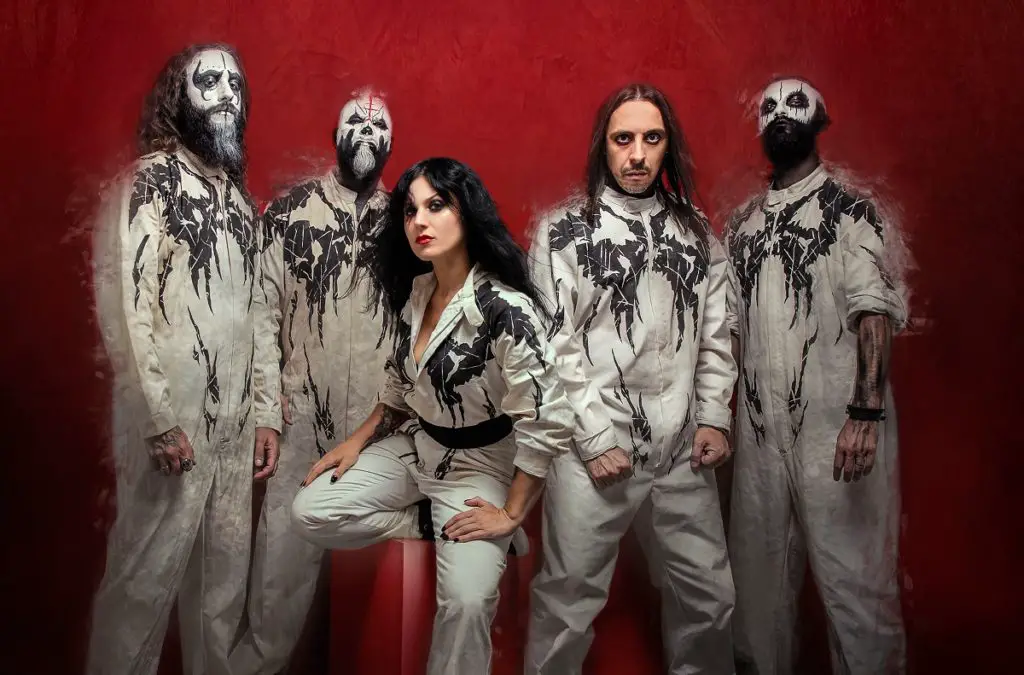 Italian metal giants LACUNA COIL release their new live track and video for "Veneficium". The track is off the band's forthcoming live album, Live From The Apocalypse, which is set for release on June 25th via Century Media Records. Make sure to check out the new live video below!
LACUNA COIL frontwoman Cristina Scabbia states about "Veneficium". "Veneficium is the painful and fierce scream that rises from the darkness. Another day has born and has new hope in it, the poison inside has been defeated and a new refreshed and healed life can start again." 
Live From The Apocalypse is the fruit of an unprecedented time. Unlike previous live efforts the Italians, under the yoke of the pandemic, cleverly devised a way for their devoted fan base to hear and see them on stage by organizing a special live stream event performing their latest album, Black Anima, in its entirety this past September 2020. By all accounts, this was no ordinary gig. Even though LACUNA COIL were in their hometown of Milan—at the famed Alcatraz Club—there were no fans to greet them. No roar of anticipation; No claps of adulation; No interaction with the people who had become deeply involved in and had a profound love for LACUNA COIL's music and live shows over two-plus decades. The live stream energy was different. It had to be. With hearts on their sleeves, cameras rolling, and the world tuning in online, LACUNA COIL brought "Black Anima: Live from the Apocalypse" to life.
Live From The Apocalypse track listing:
Anima Nera
Sword Of Anger
Save Me
Now Or Never
Reckless
Through The Flames
Apocalypse
Black Feathers
Under The Surface
The End Is All I Can See
Veneficium
Black Dried Up Heart
Bad Things
Layers Of Time
Black Anima
Save Me (Apocalypse Version)