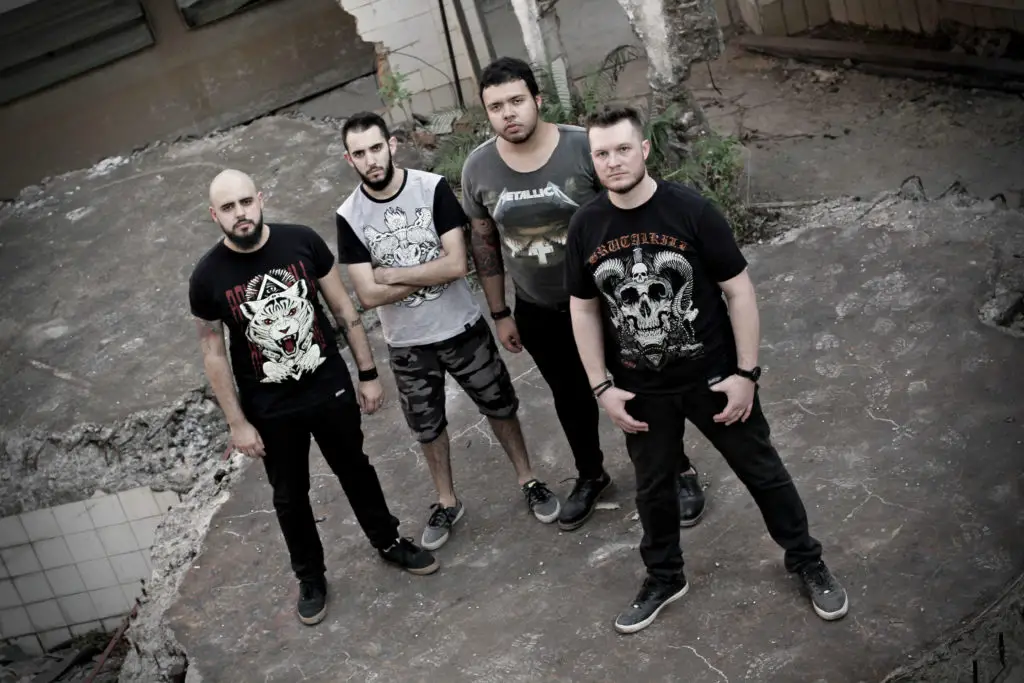 LACUNA's new music video has just been released. The song "Verdade Nua e Crua" is available on band's YouTube channel and can be viewed below.
The chosen song is a part of the group's debut EP "Doce Ilusão". This is the second music video the band has released after putting out their debut.
Currently being considered one of the biggest Modern Metal revelations from Brazil, the band has managed to put to images all the lyrical concept showcased on the song "Verdade Nua e Crua". The video is intense, well produced and bold, just like the band's sound.
The video was produced by Daniel Mazz from "Extremo e Orgânico" along with the members from Lacuna. The recordings and mixing were done by Loud Factory.
LACUNA line-up:
Denny França – vocals, guitars
Lucas Corral – guitars, backing vocals
Willy França – bass, vocals
Renato Reish – drums