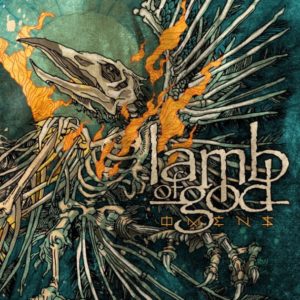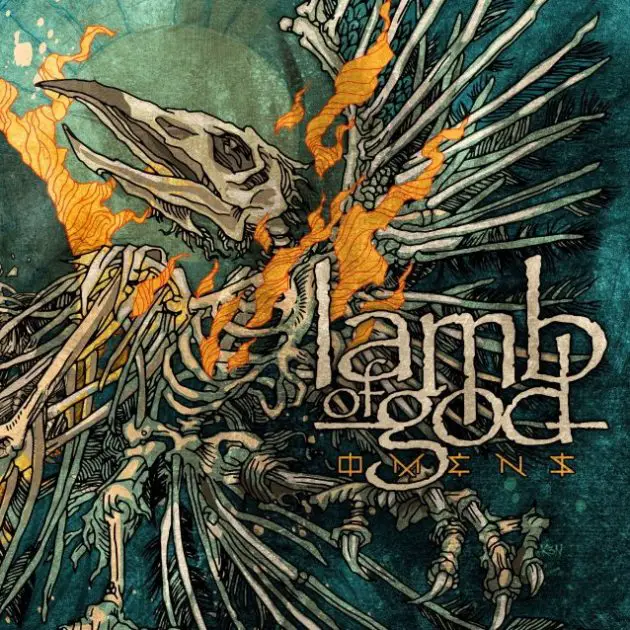 It's for sure that my dear child of the night will kill me for this comparison but with "Omens" album Lamb of God stepped hard into being a modern living Pantera, if you know what I mean. Except for the guitar solos everything in here addresses to that wonderful band. That features jups to the  eye as Dimebad had such a special way of playing. His solos sounded as if they were recorded away from the rest of the band. I mean, they sound as of they weren't from the song. Ok, maybe it's not like this. Maybe it's just an overreaction. Maybe it's no such a thing.
I'm not that fan of Lamb of God. As I said before, "Lamb of God Live in Richmond VA" was their very first album to listen and to review. I'll admit that I liked what I heard there. My impression of the band was completely different and that album as a liv compilation gave me a pretty good idea of what the band is like. If I had to compare both albums, of course considering that the previous was a view of the band's career, I'd say this "Omens" is groovier in a Pantera sense of groove. That's why I had the feeling that the album addresses a lot to Pantera.
Initially, album welcomer track "Nevermore" sounds pretty Death Metal in intent. Its sonancy is thick with some pungent guitars and some blast beats. Little by little, Lamb of God go inserting their traits in the song and in the album. That happens in most tracks until the vocals come and the fan will have that impression I had. The distinct trait is the groove a la Pantera and Sepultura and the addittion of electronic effects. Here and there there are some modern Metal features and some guitar solos which dismiss the impression of modern Metal. In this album the band deal with these all the time. I likes pretty much all these combinations and they worked pretty fine for the album. I invite my dear fan to go right to "Ditch" to check it out. "Ditch" is the track that addresses more to Pantera and the guitar sounds do remind Sepultura's. Also is pretty dazzling tha wall of sound in "Grayscale" with a mesmerizing drumming. Guitar squeaks here work pretty fine as well.
I'm pretty aware that Lamb of God are one hell of a recognized band and I agree with that after listening to those two albums. This way of the band of keeping their both feet on both sides of metal music is a clever way of gaining and keeping fans. To some extent, the band is in my list. I won't tell which one of them…
Lamb of God "Omens" was released on October 07th via Nuclear Blast Records.
Track Listing:
 Nevermore
Vanishing
To the Grave
Ditch
Omens
Gomorrah
Ill Designs
Grayscale
Denial Mechanism
September Song
Watch official video here: