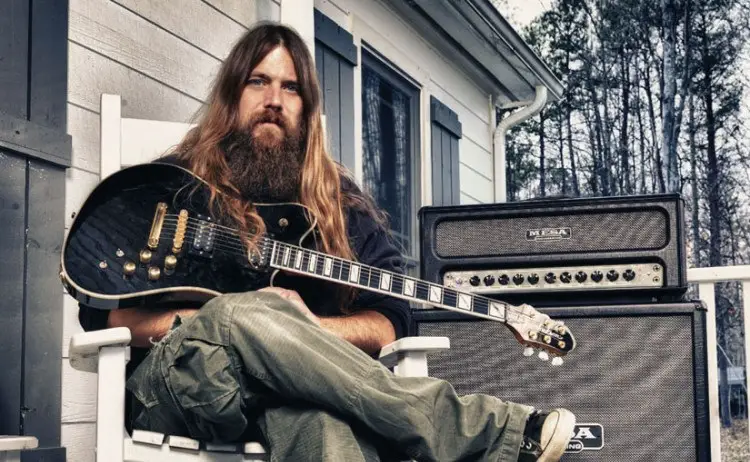 101 WRIF "Inside The Circle Pit" host Erik Aratari recently conducted an interview with LAMB OF GOD axeman Mark Morton. A couple of excerpts follow (as transcribed by Blabbermouth.net). You can also listen to entire intervia via audio player below.
On the LAMB OF GOD song "Overlord", which many people thought was the band's first track to feature clean vocals from singer Randy Blythe:
Morton: "Well, it's not, actually, the first song. We had a song on the previous album [2012's 'Resolution'] called 'Insurrection', where Randy did sing clean in a verse. It just wasn't a single, so it didn't quite get maybe as much attention. So it wasn't anything new for us to hear Randy singing clean, 'cause, as I said, he's done it on an album before, but this is certainly the first song that kind of featured that and that we've put out as a release on its own. It came very naturally for us. It didn't feel particularly risky. If it had felt awkward or unnatural, I don't think we would have done it. If it seemed for us like the right call for that song, it certainly felt like a good time for us to do that. And, really, we didn't know what to expect in terms of the fan response. But, at the risk of sounding a little detached, we don't often consider how our fans will receive the music. Because the five of us, it's very difficult to get on the same page about something that… If we all five agree that we like something and agree that we wanna do it, that's [all we need to move forward with it]. And however it impacts the listeners… If you love it, great. If you don't, that's cool too, because we really write these songs because it's what we wanna do and what we wanna play."
On how much it would mean to LAMB OF GOD to finally win a Grammy Award this year:
Morton: "I think it depends who you talk to. It kind of runs a pretty wide spectrum. For me, I would be elated to win a Grammy. [This being] our fifth nomination, it's really an honor just to even be part of that conversation. It would be a lot of fun to win the Grammy. It's something to show our friends and family and it's kind of a cool conversation piece and it's really nice to be recognized by the industry for all our hard work. It's an accolade and it's a cool thing, but it's not a career maker or breaker. And there are dudes in this band who probably couldn't care less whether or not we win it. And I'm probably on the [other side of that line of thinking where] I really hope we win."
LAMB OF GOD's seventh full-length album, VII: Sturm und Drang, was released on July 24, 2015 via Nuclear Blast Entertainment with whom the band signed a record deal for all territories outside of North America.