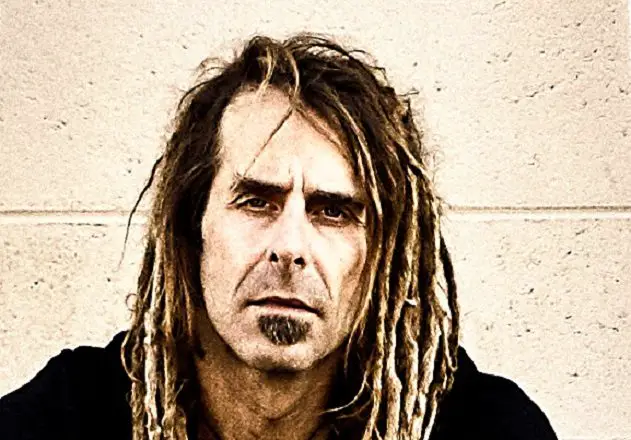 In a new interview with News Lagoon, LAMB OF GOD singer Randy Blythe discussed the ongoing George Floyd protests against police brutality and racial injustice.
"I would like to clarify: I am not an activist. I'm almost 50, my knees hurt, I hate tear gas, I hate jail, I hate making cops nervous. I've done all that sh*t before; this is not my first rodeo," he said. "And I also don't enjoy some of the connotations associated with the term 'activist.' Because having been to a lot of protests, it seems as if… when I say 'professional activists,' I don't mean these people are getting paid by nefarious deep state operatives or something.
"There are just people who seem to do this all the time, in order to beat some drum," he continued. "They self-validate that way, I guess. This validates my existence — I am out screaming and yelling. To me, that's not what I'm about, even though I make my living, quite literally, by going out screaming and yelling. I try to be a bit more measured in my response to things.
"That means I address these things through both art — my photography, writing, and music — and, at times, with my physical presence. Because right is right. If something is unjust and I feel that my presence is required to support the people who are fighting this injustice, I will certainly go there and do that.
"Obviously, right now, with the police brutality, and the killing of George Floyd, anybody who's seen the video cannot argue with just how abominably f*cked up that situation is," Randy added. "I think the length of the video is what makes it so impactful. It's perhaps one of the most graphic representations of what has been happening for a long time here.
"This is not an isolated incident, and it's not just to do with the police. People will roll their eyes at this, because people don't like history, but this is not an isolated incident, and this is not a new thing. This is 400 years of oppression. And it's completely understandable to me why things have reached the point that they have. One hundred percent."
LAMB OF GOD released their new album self-titled album on June 19 via Nuclear Blast. You can get the album here.