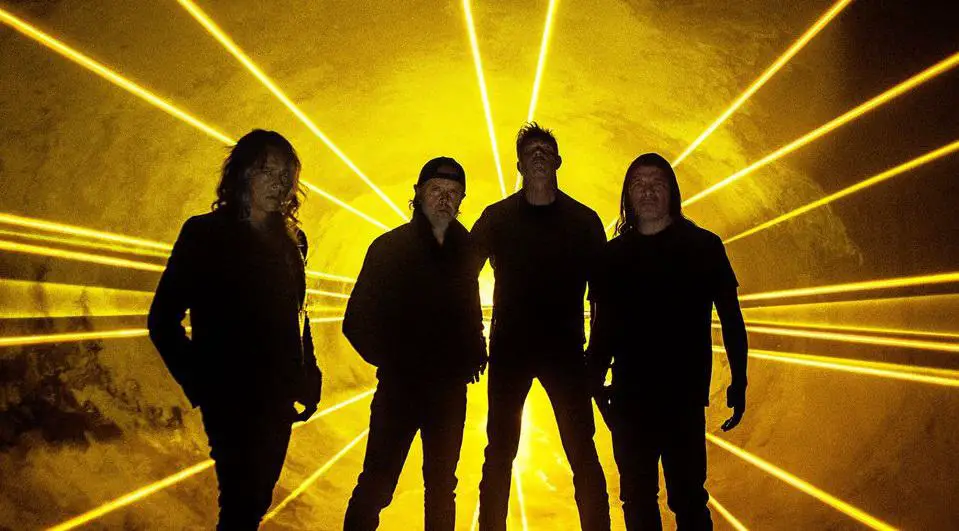 During a recent discussion with Swiss publication 20 Minuten, Lars Ulrich stressed the importance of creating fresh music as an essential and substantial aspect of METALLICA's journey, assuring that they will continue to produce new content indefinitely.
"I would say, at this point, my measure of success is walking out of the studio with an album in our back pockets that we all felt super proud of," Ulrich said (as transcribed by Blabbermouth). "That's the main measure of success."
Referring explicitly to the reaction towards METALLICA's most recent studio record, 72 Seasons, Lars said:  "So far, the feedback has been fantastic. It's exceeding expectations.
"I would say a big thing for me about the success of this record is the joy of making it. So in the past I think there have been times where you had to make a record. The record company [would tell you], 'Now you've gotta go make a record.' Those days are long gone. Now we make music because we want to, and we do it with joy and with a sense of appreciation. And we're not [going], 'Oh my God. There's an idea. What happens if that idea doesn't play out exactly how I want it?', all that craziness."
Ulrich also states that a shortage of inspiration will never cause METALLICA to stop creating new music.
"We have enough ideas for another 20 records," he said. "We will never get all the riffs and the ideas to fruition because history dictates that that's just not gonna happen.
"There's never a conversation about should we make new music as in should we not make new music. So it's never a question like that. New music is a vital, vital, huge, huge, significant part of who we are."
As reported by Billboard, METALLICA's latest album, 72 Seasons, achieved sales of 146,000 equivalent album units in the U.S. during its initial week, securing the No. 2 spot on the Billboard 200 chart.
Although it was the first time since their 1988 album …And Justice For All that the band didn't reach the No. 1 position, 72 Seasons represents METALLICA's 12th album to make it into the Top 10 charts, with eight of them attaining the top two spots.