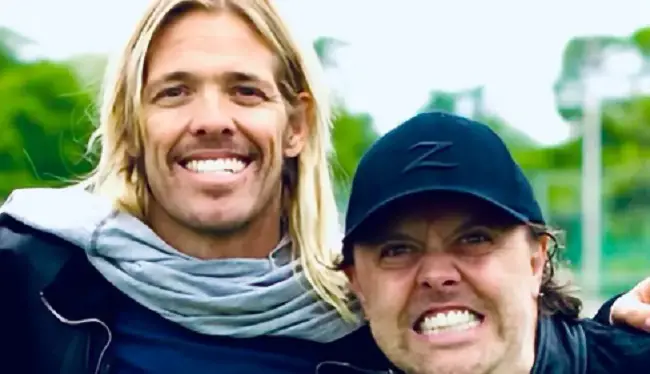 Lars Ulrich has paid tribute to FOO FIGHTERS drummer Taylor Hawkins who passed away on March 25.
METALLICA drummer shared photo of him and Hawkins on Instagram, including following message: "Thank you Taylor…
"Thank you for always having the biggest warmest smile on your face and for lighting up every room with your infectious energy and good vibes.
At BottleRock recently, I had the best seat in the house right above you and once again stood in amazement watching as you effortlessly steered Foo Fighters through a two hour festival set with the perfect balance of swing, swagger, bounce and insane chops.
"Your phone call a week ago touched and inspired me and I will always be appreciative for you championing our community as in your parting words….
"Drummers stick together!"
"Damn right brother.
"Except now the community is lesser without you.
"Rest In Peace…"
At the time of Hawkins's death, FOO FIGHTERS were on tour in South America and were preparing to perform in Bogota, Colombia on Friday. That show has since been canceled.
Before joining FOO FIGHTERS in 1997, Hawking was the touring drummer for Sass Jordan and Alanis Morissette, as well as the drummer in the progressive experimental band SYLVIA.
Hawkins is survived by his wife Alison, whom he married in 2005, and their three children: Oliver Shane, Annabelle and Everleigh.