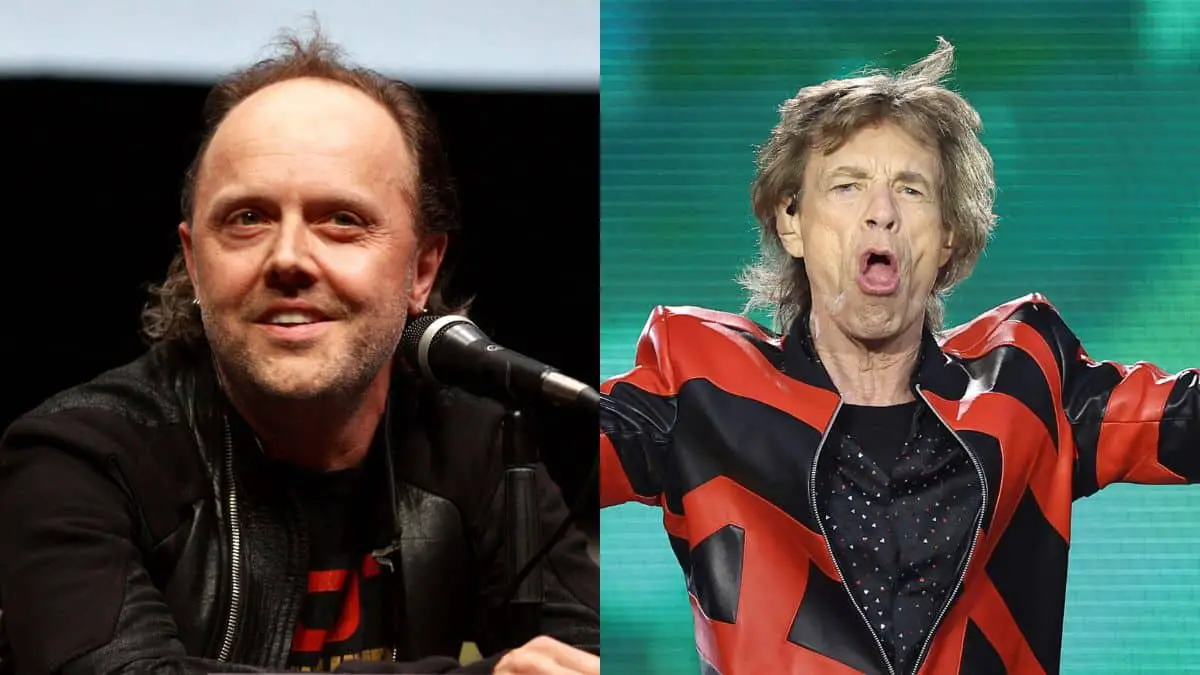 Lars Ulrich has revealed that METALLICA received instructions to avoid eye contact with Mick Jagger while supporting THE ROLLING STONES.
In November 2005, METALLICA joined the STONES for two concerts at SBC Park (currently Oracle Park) in San Francisco, which marked their first appearance as special guests since 1992. Back then, Ulrich considered the experience both an honor and a privilege.
However, during a recent conversation on the Club Random with Bill Maher podcast, Ulrich unveiled that he and his fellow band members were advised against making eye contact with lead singer Mick Jagger as he roamed the backstage area of the stadium.
Lars said: "At that time we had played shows over our career with DEEP PURPLE, with AC/DC, with a few other bands, all the bands that I had posters on on my wall when I was a kid, and so the last one of those boxes to check was the STONES."
"So we're sitting backstage, and – and this is in no way a judgment on the STONES, this is really more about us – at one point a a personal assistant or whatever comes and says, 'Mick Jagger's gonna walk through here in a couple minutes, he's going over to his private gym in his truck, and he's going to warm up before the show. When he walks through here, please don't make eye contact with him or talk to him.'"
He continued: "So we're sitting there going, What? He has a truck with a portable gym in it? He goes and warms up for 30-45 minutes before he goes on stage? Cue Hahaha, Oh my God! Now guess who's got a truck with a gym in it? Guess who's got a Peloton bike on the road with us? Guess who's got a chef who walks around and makes us protein drinks and all kinds of other nasty stuff?"
Then Maher emphasized the crucial aspect is not Jagger's pre-performance warm-up, but rather the directive for others to avoid eye contact with him. Ulrich proceeded to explain that the sole interaction the band was allowed with the STONES involved capturing a photograph with them en route to the stage.
Lars added: "I had dreams, like, I thought, we're gonna play with THE ROLLING STONES and you know where I'm gonna spend my whole time, is in Keith Richards hotel room, sitting at one of those legendary parties 'til nine o'clock in the morning: I'll be the last one to leave! It wasn't exactly like that."
"I always go and say hello to our support act: I look them in the eye, I ask them if there's anything they need. It's a human thing; if somebody comes out and plays on a Metallica stage I want them to feel at home."
You can watch the full interview below.