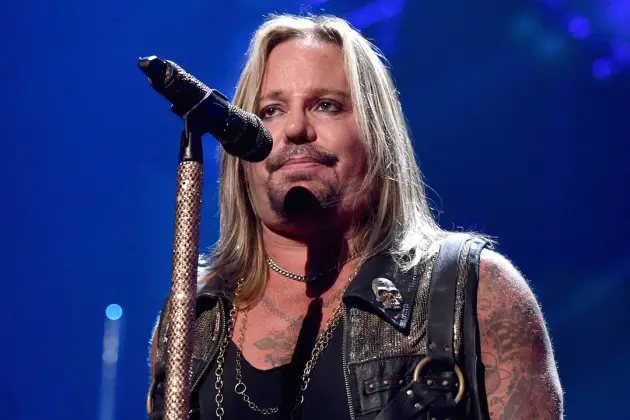 The Blast reports that Vince Neil could soon be without lawyers 
in his assault lawsuit, since the current lawyers representing MÖTLEY CRÜE singer claiming he owes them $187,364.01.
On December 6, Neil's lawyers at Howard & Howard Attorneys, PLLC filed court docs in the case accusing the rock star of refusing to pay their invoices.
Despite Neil's alleged failure to pay his attorneys, they say they have continued to work on the lawsuit, which was filed back in 2016 by a woman who said Neil attacked her outside the Aria hotel in Vegas.
Neil's alleged assault resulted in "substantial medical expenses, lost wages, pain and suffering, and emotional distress," according to the lawsuit. She was seeking $75,000 in compensatory damages in addition to $75,000 in punitive damages and legal fees.
Neil has demanded the case be thrown out, denying the allegations of wrongdoing and accusing Guerrero of only seeking publicity.
This was not first time Neil got in trouble with the law. In 2011, he served 10 days of a 15-day DUI sentence in connection with a June 2010 incident when he was speeding and weaving between lanes on Desert Inn Road west of Paradise Road, near the Las Vegas Strip, authorities said.
In late 1984, Neil smashed his car into another vehicle in Redondo Beach, California, killing HANOI ROCKS drummer Nicholas "Razzle" Dingley and seriously injuring two other occupants.