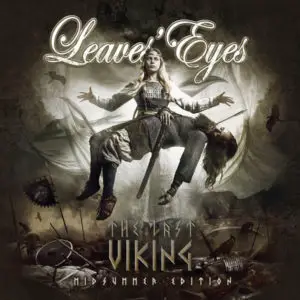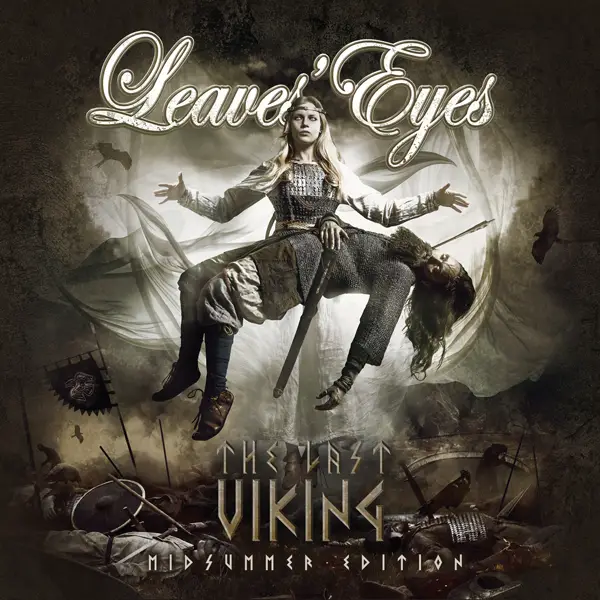 I remember to have written before that maybe record company agreed on releasing at the same dates all their big guns. That's the impression I get from reviewing only in this week three big guns of Metal music. And, as I said before, it's so easy to write about them. So I thought until I put this Leaves' Eyes "The Last Viking Midsummer Edition" to play.
No, the problem is absolutely the music within which, from where I'm standing, is a glorious piece of Leaves' Eyes grand. If they didn't make up Symphonic Metal, they gave it a real help and put its name in a glorious place. The mix the band does with Extreme Metal and lyrical vocals is a killer. I've told zillion of times that I just love this combination of aggressive and magic voices. The instrumental is also a killer as the band's prowess is wordly known. The problem is that I still don't know what kind of release "The Last Viking Midsummer Edition" is. From what I've read on the press release the album is the soundtrack of an original film documentary "Viking Spirit." That's what the press release says. In fact, to corroborate this view the press release give the fans three YouTube links to the documentary: Part 1: https://youtu.be/-0Vj7EnDcdE, Part 2: https://youtu.be/IMxhmIRM3Ik and Part 3: https://youtu.be/fG7XmFvmpBY.
Okay then. But and the music herein?
Well, this is a three CD piece with a mix of previously released tracks from the album "The Last Viking" and their instrumental tracks especially recorded for the documentary and some especial guests as vocalist Clémentine Delauney. Also in CD 3 there are songs especially released for this album. I'm so sorry for not knowing Leaves' Eyes entire career to be able to identify which one is each, but I guess the fan may have an idea. Leaves' Eyes were extremely happy in choosing the Viking sagas thematic to write about and I guess some of their success come from it. Their way of mixing both Metal music instrumentals with an alleged Viking music is absolutely amazing. I say alleged because tere is no evidence what kind of music the Vikings used to play or, for the record, if they used to play any kind of music. However, "The Last Viking Midsummer Edition" pleases the fans and give them one more oportunity to praise the band's work.
Leaves' Eyes "The Last Viking Midsummer Edition" will be released on September 17th via AFM Records.
Track Listing:
CD1
Death of a King
Chain Of The Golden Horn
Dark Love Empress
Serpents and Dragons
Black Butterfly (feat. Clémentine Delauney)
War of Kings
For Victory
Two Kings One Realm
Flames in the Sky
Serkland
Varangians
Night of the Ravens
The Last Viking
Break into the Sky Of Aeon
CD2
Death of a King (Instrumental)
Chain of the Golden Horn (Instrumental)
Dark Love Empress (Instrumental)
Serpents and Dragons (Instrumental)
Black Butterfly (Instrumental)
War of Kings (Instrumental)
For Victory (Instrumental)
Two Kings One Realm (Instrumental)
Flames in the Sky (Instrumental)
Serkland (Instrumental)
Varangians (Instrumental)
Night of the Ravens (Instrumental)
The Last Viking (Instrumental)
Break into the Sky of Aeon (Instrumental)
CD3
Await Orre's Storm (Soundtrack)
02 – Galeids of the Væringjar (Soundtrack)
Dread Hand's Fame (Soundtrack)
Into the Depths of Hell (Soundtrack)
Chain of the Golden Horn (Soundtrack Version)
Land of the Rus (Soundtrack)
The Golden Secret (Soundtrack)
Past Wide Plains (Soundtrack)
Death of a King (Soundtrack Version)
Blazing Waters (2020 Version)
Watch "The Last Viking Midsummer Edition" premiere video: