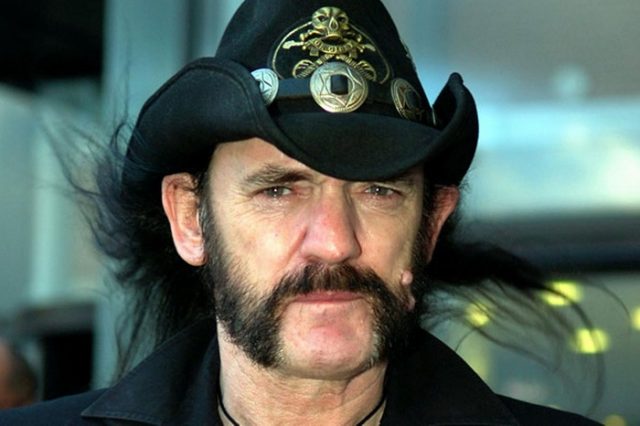 Late MOTÖRHEAD frontman Lemmy Kilmister's long-awaited solo album could finally arrive before the end of 2017.
According to Metal Talk, Jim Voxx of the German band SKEW SISKIN revealed that he was putting the finishing touches on the disc, which has been in the works for a number of years.
"I still don't know when it will be released because this is in the hands of the MOTÖRHEAD management, and it took a while," Voxx said. "Lemmy had so many things left, there are so many other recordings, and they all had to sort out how to proceed and there is no real time rush to release this album, so I can imagine it will be towards the end of this year."
He continued: "The songs are composed by Lemmy and when he started with me doing this, that was back in 2003, he didn't have a real idea what would be on it so he came to me and asked me if I would work with him on this because I was able to provide him the studio time he needed because as you know, always during summer Motörhead was doing festivals here in Europe and he used Berlin as a springboard so he had the time in the summer to be here and work on further tracks.
"He also recorded some tracks in America with Dave Grohl or Reverend Horton Heat, and in London he was working wth The Damned, and all these tracks came to me to Berlin, because I am the producer of the album, and we continued working on this.
"We started out with two Skew Siskin songs and whatever would be next, at that time he didn't know, because he was just looking round, he wanted to take his time. It was the total opposite of working with Motörhead because he had to do it in his free time between the Motörhead work.
"But I gave him the possibility always to come here and work in the studio whenever he needed and step-by-step we got the songs together and we have ten songs, and we thought it would have been released a long time ago now but when Lemmy got ill, we stopped working on it, but the recordings were all done."
Lemmy had collaborated with SKEW SISKIN on several occasions, including on two songs which were slated to appear on his debut solo album. Those two tracks — reportedly titled "Stand Upon The Mountain" and "Don't Matter To Me" — were being produced by Voxx at SKEW SISKIN's Monongo studios in Berlin.
Lemmy died on December 28, just two days after he found out that he was afflicted with an aggressive form of cancer.