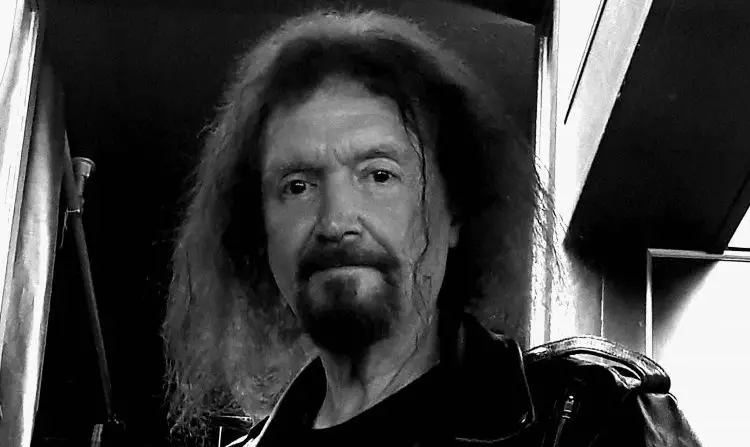 During a recent interview with Finland's Chaoszine, former JUDAS PRIEST drummer Les Binks spoke about the band's upcoming induction into the Rock And Roll Hall Of Fame.
"The category that they put the band in, it looked like we weren't actually gonna be performing. Well, all of that has changed now, and it appears that we will be performing," Binks said.
"This is gonna be one for the books. You'll have a situation where we have [original PRIEST guitarist] K.K. [Downing] in the band again, which nobody thought was ever gonna happen. Richie Faulkner [Downing's PRIEST replacement] is gonna be performing as well, although Richie is not actually being inducted, because the way the Rock And Roll Hall Of Fame system works, it has to go back, I think, 20 or 25 years or something. Richie doesn't go back that far… So he'll be there. That's two guitarists. And then, of course, you've got Glenn [Tipton]; and he will be performing as well, apparently. Now, I know he's got some health issues at the moment, but all being well, that's the plan.
He continued: "So JUDAS PRIEST with not two guitarist but three. [Laughs] And two drummers. I'll be playing with [current PRIEST drummer] Scott Travis as well. Scott's being inducted as well, obviously; he's been in the band a long time.
"So that should be quite an interesting experience, in L.A. You've never seen anything like that before, and you're not likely to see it again, I think.
"We only have an eight-minute slot, which is not very long; it'll be over in a flash… We'll have a rehearsal before because we've decided the easiest way to approach it, to do it, for an eight-minute slot that we have, is to do a medley of songs. So run one into the other. So that's what we'll rehearse, to get that sorted out."
PRIEST will receive the Musical Excellence Award at the event, which will honor Eminem, Dolly Parton, DURAN DURAN, Lionel Richie, Pat Benatar, EURYTHMICS and Carly Simon in the Performers category.
JUDAS PRIEST members that will get inducted include current members Rob Halford (vocals), Ian Hill (bass), Glenn Tipton (guitar) and Scott Travis (drums), along with former members K.K. Downing (guitar), Les Binks (drums) and late drummer Dave Holland.