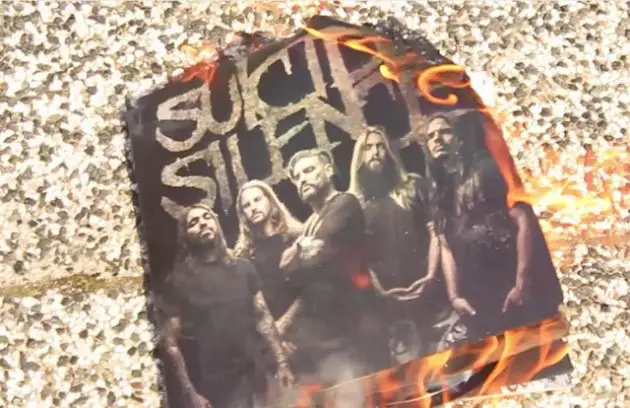 After releasing their self-titled album in February, SUICIDE SILENCE received some very harsh critics from their fans.
After first two singles were released, fans even started petitioning Nuclear Blast Records from ever releasing the band's album, and after premiering first single ,"Doris", band's drummer Alex Lopez even personally attacked some of the fans who were not pleased with the song.
Also, all three music videos that the band released have received way bigger amount of dislikes than likes on YouTube. Overall, the album f*cking blows.




Anyway, I got the album as a gift on vinyl few days ago and I asked the followers on one of my Facebook pages should I give the album to someone of just destroy it, since the album is definitely not for me, and most of the comments said that I should burn it. So I did.
And of course, I got that entire glorious moment caught on tape so that you all can enjoy.
Before you watch the video, I just want you all to know that I would never done anything like this to any band or artist, no matter how bad album they put on, but after seeing what things Alex Lopez said to his fans who disliked the first single I lost all my respect to them.
So, here you go, hope you'll enjoy it.