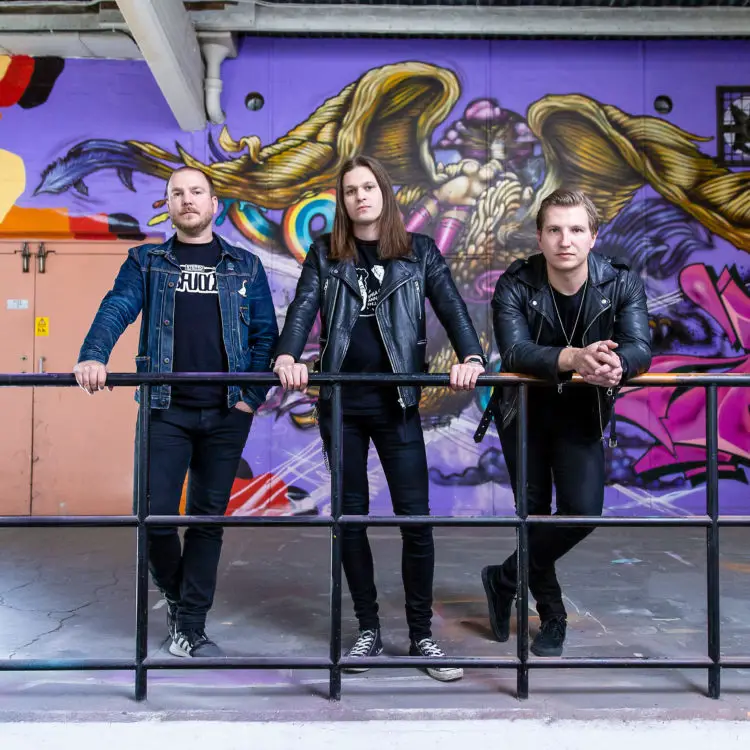 What do you get if you blend the melodic essence that helped shape the '70s and the raw garage revival of the late'90s with a modern touch of uplifting lyrics and undeniable energy? The answer is
Liar Thief Bandit
– a power trio born to play live with the sole purpose to carry the torch of all that ever was, is, and will be rock'n'roll in its purest form.
After humble beginnings in 2015 making demos and playing those first crucial shows, the defining journey took off in late 2016 when the self-produced debut album "Gun Shovel Alibi" was released. Extensive touring followed and the band's DIY-ethics brought them to numerous European countries during 2017. Their lightening, energetic live show caught attention and left the audience wanting more. The hectic tour schedule influenced the three-piece to write, record, and deliver their sophomore epos "Straight Ahead" released in august 2018 quickly followed by three European tours putting Liar Thief Bandit on the map as a hard- working rock'n'roll band to reckon with.
With new songs in the making, May 2019 saw the trio doing their 100th show in Hamburg as the premiere of an 18-day tour through Germany, Switzerland, Italy, Poland, and the Czech Republic. The coming fall saw a split 7" vinyl with Grande Royale released on the Sign Records and a joint tour through Germany and Switzerland supporting the double A-side single. The track "Virtue Not a Vice" left no one doubting the power of innovating riffs and rememberable melodies that makes Liar Thief Bandit stand out in the current rock atmosphere.
The third full-length was recorded during the spring of 2020 in Malmö's Tambourine Studios inspired by hardships in a hard-working touring band as well as complicated situations in life. The theme throughout the 12 songs touches on philosophies of picking yourself up, taking chances, and facing obstacles with a positive state of mind. "Deadlights" will be released in 2021 on The Sign Records.
Liar Thief Bandit:
Mikael Jacobson – Guitars / Vocals
William Grube – Drums
Niklas Dahre – Bass
Read our review here.