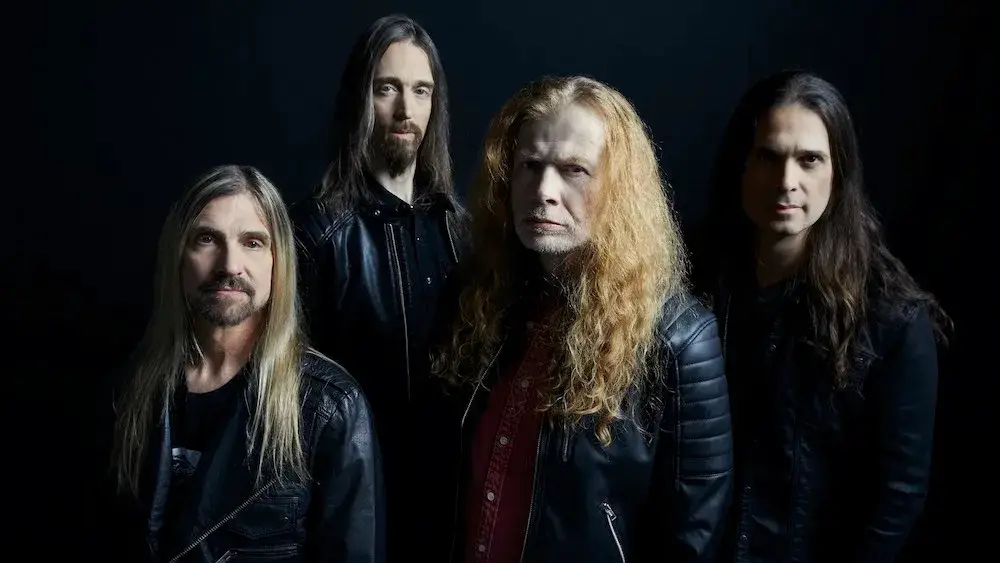 MEGADETH's cover version of JUDAS PRIEST's "Delivering The Goods" is now available exclusively on Amazon Music.
MEGADETH shared a snippet of its rendition of the track on social media and it included the following message: "We've recorded our own rendition of @JudasPriest's 'Delivering the Goods' to celebrate their induction into the 2022 Rock & Roll Hall of Fame. Listen now, exclusively on @AmazonMusic. The #RockHall2022 Induction Ceremony airs on @HBO and @HBOMax November 19th at 8pm ET."
Originally, MEGADETH mainman Dave Mustaine revealed that his band had covered "Delivering The Goods" when he was the featured guest on BBC's "The Rock Show With Johnnie Walker" during the segment titled "Rock God."
At the time, Dave picked JUDAS PRIEST guitarist Glenn Tipton and stated about his choice: "I had no idea how much Glenn Tipton and JUDAS PRIEST had influenced my guitar playing until I recently covered 'Delivering The Goods' with my band MEGADETH and got to go over all those guitar riffs again. It was really revealing to me how much Glenn's playing had influenced me."
"Where did I first hear about JUDAS PRIEST? I can't remember exactly — I think it was my brother-in-law's little brother. But I did get my own copy of 'Sad Wings Of Destiny'. And I remember when I was living with my mom and we moved in with my middle sister — I have three older sisters — and she was married to a police officer that was the chief of police in a city called Stanton in California in the United States. And he walked into his house and heard PRIEST blaring in the bedroom I was sharing with their son. That was the first time I ever stood up for metal. And when he stomped out, you know what I did? I put the record back on."
MEGADETH's 16th studio album, The Sick, The Dying… And The Dead!, was released on September 2 via UMe.