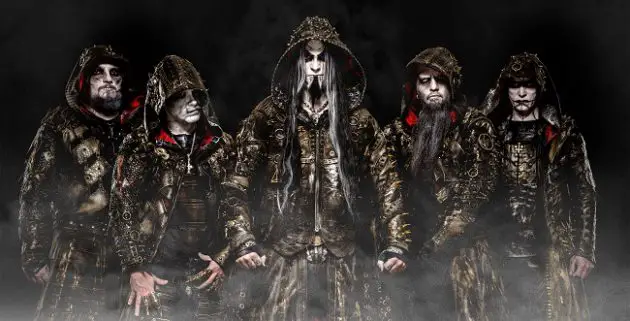 Over seven years, deathlike silence has filled the halls of the world's biggest black metal forge, DIMMU BORGIR, whilst powers have been gathering to resurrect the band right in time for their 25th anniversary. Now they finally mark their return with a vicious work of art that can be defined as timeless in the truest sense of the word: Eonian.
The songwriting core of DIMMU BORGIR furthermore consists of charismatic vocalist Shagrath, as well as the string wizards Silenoz and Galder, but other familiar faces also emerge from the darkness: Drummer Daray and keyboarder Gerlioz are still part of the team, and Gaute Storaas helped with the choral arrangements for the majestic voices of the Schola Cantrum Choir. The cover artwork was designed in fascinating detail by Zbigniew M. Bielak (GHOST, BEHEMOTH, MAYHEM).
This tenth full-length record will see the light of spring on May the 4th, and it will contain 10 new tracks, produced by the band itself and engineered by Jens Bogren.
Now, you can hear the first song, Interdimensional Summit, through Spotify widget below.
Also, you can listen to it on Amazon at this location
.