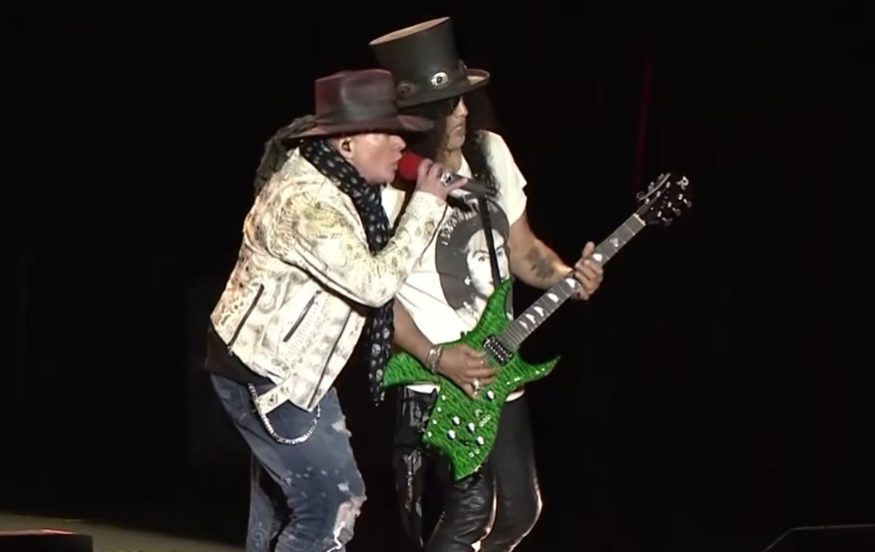 GUNS N' ROSES has released a brand new song called "Hard Skool." The track, which had the working title "Jackie Chan," was originally recorded during band's Chinese Democracy era but was eventually omitted from that album. Short clips of the song were later posted online and a full version was leaked in August 2019.
"Hard Skool" is the second "new" GUNS N' ROSES song to be released this summer. It follows the arrival of "Absurd," a reworked version of a previously unreleased track called "Silkworms", which came out on August 6, three days after the band performed the tune live for the first time during its concert at Boston's Fenway Park.
GUNS N' ROSES' summer tour kicked off on July 31, 2021, at Hersheypark Stadium and will run through early October with a two-night run at the Hard Rock Live Arena in Hollywood, Florida. Tickets and dates for the tour can be found here.