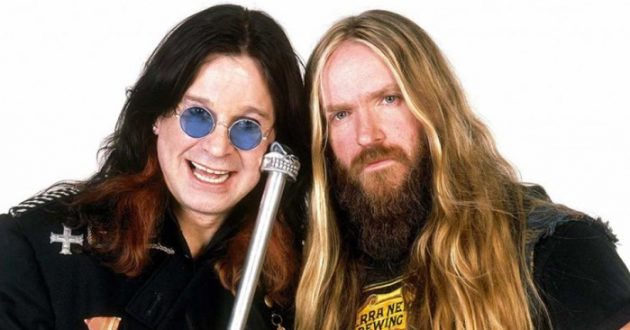 Ozzy Osbourne has shared a new single, "Nothing Feels Right," featuring his longtime guitarist Zakk Wylde. The song is a reflective, moody ballad, with Wylde delivering an emotional, melodic solo. The track is featured on Ozzy's upcoming album, Patient Number 9, which will arrive this Friday, September 9.
Ozzy Osbourne's new album, Patient Number 9, will be released on September 9. You can pre-order the album at Amazon here.
To celebrate Patient Number 9, Ozzy has confirmed a special in-store appearance and signing at Fingerprints Music in Long Beach, California on Saturday, September 10, the day after the LP's release. Attendees will need to pre-order a copy of "Patient Number 9" to attend the event as Ozzy will only be signing copies of the new album. In order to sign as many copies as possible, the new album will be the only item signed. Masks will be required for all attendees and no photos with Ozzy will be permitted.
Patient Number 9 track listing:
01. Patient Number 9 (feat. Jeff Beck)
02. Immortal (feat. Mike McCready)
03. Parasite (feat. Zakk Wylde)
04. No Escape From Now (feat. Tony Iommi)
05. One Of Those Days (feat. Eric Clapton)
06. A Thousand Shades (feat. Jeff Beck)
07. Mr. Darkness (feat. Zakk Wylde)
08. Nothing Feels Right (feat. Zakk Wylde)
09. Evil Shuffle (feat. Zakk Wylde)
10. Degradation Rules (feat. Tony Iommi)
11. Dead And Gone
12. God Only Knows
13. Darkside Blues