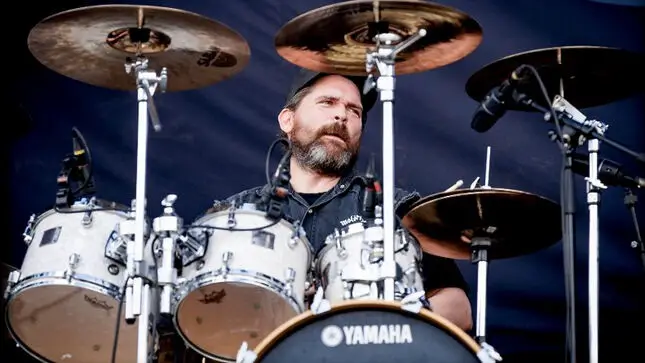 Josua Madsen, a drummer who played on ARTILLERY's last four albums, has passed away at the age of 45. He was hit by a bus on a dark road between Copenhagen and Roskilde, Denmark, while walking home from Høje Taastrup Station after rehearsing with his new band.
Madsen had recently left ARTILLERY and was living in Vridsløsemagle with his family. The incident occurred at approximately 9:47 pm.
ARTILLERY issued the statement on their Facebook page, writing:
"Dear friends, fans, and family. Today we awoke to the tragic news of the passing of our dear friend and bandmate Josua.
"Dear Josua. For the last ten years, you have been a part of our extended family. We have played, fought, laughed, and cried together and looked to the future alongside appreciating our now. You had a kind spirit and a big heart.
"Our thoughts and prayers are with your son and family. We wish you peace and joy on your journey. Take care friend, and rock on, wherever you are."
Josua was a single father to his teenage son Alexander.