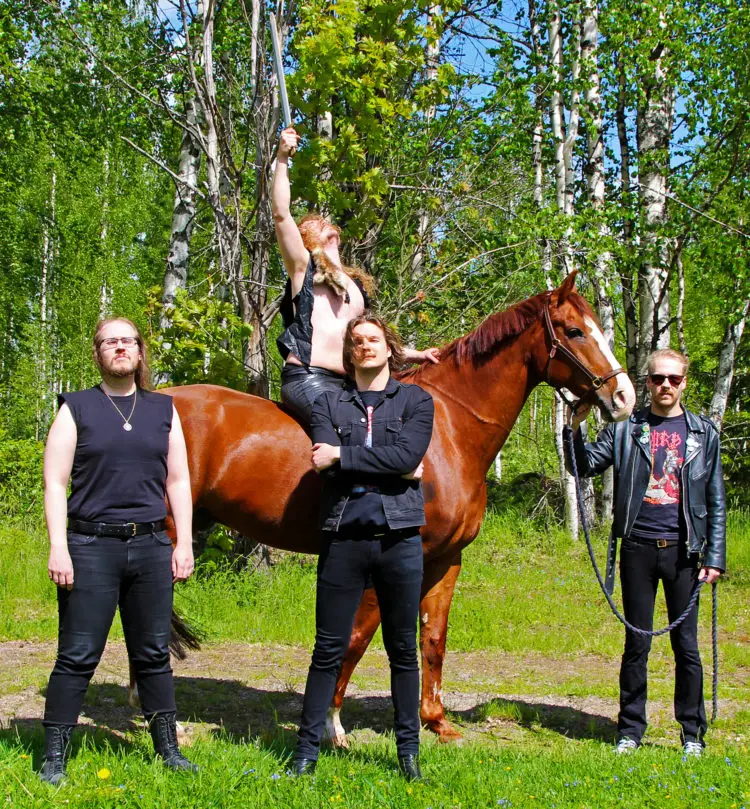 When Perttu Koivunen and Niko Kolehmainen founded LORD FIST in 2011, they quickly gained momentum within barely half a decade, releasing one demo, EP and album respectively while teaching club audiences in their native country Finland that metal doesn't need any saccharine additives to make you get high on it.
However, five years had to pass before their much-lauded debut "Green Eyleen" received its due successor, but now the Finns take us along into their "Wilderness of Hearts." Having built exceptional rapport with their earliest fans, the quartet practically wrote new songs in constant exchange with them. "I wrote about real-life events," explains guitarist and singer Perttu, "which I knitted together with what I'd seen in my dreams into something drifting away from ourselves."
Within the framework of NWoBHM-inspired steel, LORD FIST's uplifting, forward-pushing style may lend itself to that of their countrymen Nightstryke, Legionnaire or Angel Sword – yet excels in that the frontman his six-string counterpart Niko display an astounding inventiveness when crafting melodies and structuring songs that, strangely enough, don't swerve one iota from the traditional path.
Straight and fast fare like 'Wings Drawn In Our Minds' is flanked by the playful swagger of 'Sisters,' which boasts a plethora of tempo changes within not even four minutes, and the almost progressive instrumental 'Moonhalo,' resulting in a record that does not only sound classic but is destined to become one.
Read our review here.