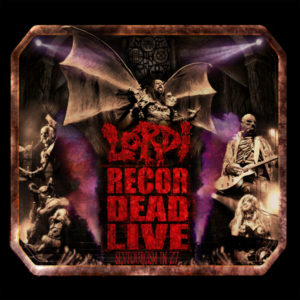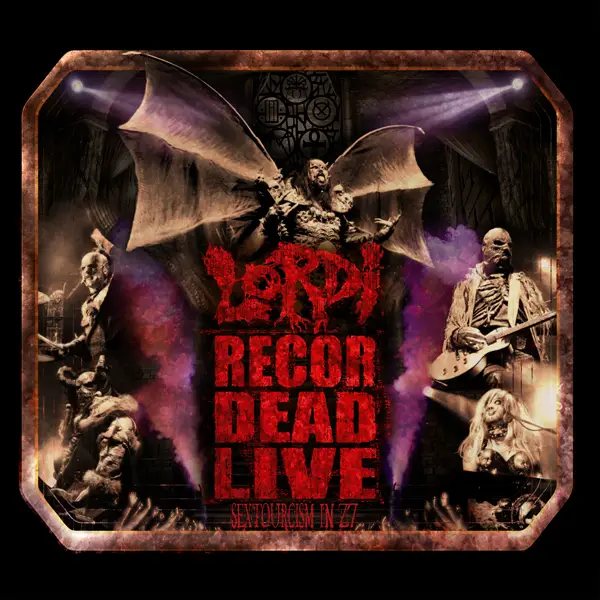 I and Lordi have a history. Not a fancy and fantastic one, but a history worth mentioning. I had some backs and forths with Metal, I mean, I have never left Metal behind, or even, stopped loving and hearing to it, but there are times in life that life itself overwhelms you and you leave everything behind. Few years ago I was in the middle of this digital revolution downloading lots of albums via eMule – do you even remember it?  Sometimes the good old bands of your dear recollection are enough and you don't look for new bands. Well, as everything in life, this time went away, and I was eager for news in the Metal world. One day I asked one of my students a tip for searching a new exciting band and she told me about Lordi. Wow, man, love at first sight.
For many, the music Lordi do is just one more band with fancy looks where the looks are more aggressive than the music. Well, it's not that wrong to state Lordi's music as this. The looks are far more aggressive than the music, but the music is just fantastic. One thing is for sure, if you like Kiss or Alice Cooper, you'll love Lordi. Of course, Lordi's music is pretty different from them. It's more the European kind with lots of keyboarding and big guitars as there are some touches of Modern Metal in it. But the intent is the same. Some label it as Dark Glam as W.A.S.P. Well, I don't disagree completely. As their peers, Lordi's show are a happening with everything from costumes, fireworks, scenaries, etc. Lordi's a show man. But the feeling that the music could be more agressive doesn't leave my mind. It keeps bothering me, but nobody's perfect, isn't it?
This "Recordead Live – Sextourcism In Z7" is very nice as a compilation of Lordi's greatest hits. The band works fine together alive as it's possible to notice by all the solos and the man sings pretty much well. It's impossible to stand still to songs as "Sexorcism," "Would You Love a Monsterman," which opens it up and the best of all "Hard Rock Hallelujah," which gives the final touch to the album. No porblem at all if consider "Recordead Live – Sextourcism In Z7" as Lordi's hit parade because it is what it looks and for sure it is the intent. In fact, you may always consider "Recordead Live – Sextourcism In Z7" as an album for fans only, but it would be a mistake. Lordi please even the most hardcore Extreme Metal fan if he allows the man to do it.
Lordi "Recordead Live – Sextourcism In Z7" was released on July 26th via AFM Records.
Track Listing:
Sexorcism
Would You Love a Monsterman
Missing Miss Charlene/House Of Ghosts
Your Tongue's Got The Cat
Heaven Sent Hell on Earth
Mr. Killjoy
Mana Solo
Rock the Hell Outta You
Blood Red Sandman
It Snows In Hell
Hella Solo
She's a Demon
Slashion Model Girls
Naked in My Cellar
Rock Police
Ox Solo
Hug You Hardcore
Scg9:The Documented Phenomenon
Evilyn the Riff
Amen Solo
Nailed by the Hammer of Frankenstein
Who's Your Daddy
Devil Is A Loser
Hard Rock Hallelujah
Watch "Devil Is a Loser" alive video here: