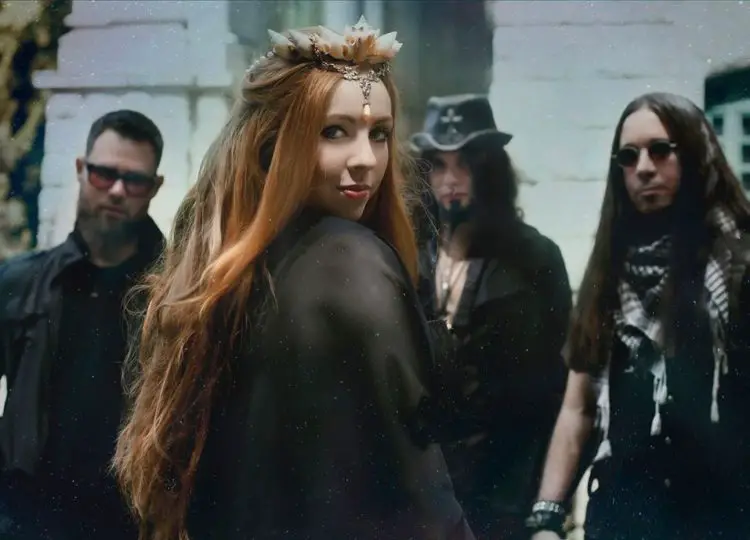 Lyria are a Brazilian symphonic alternative metal band from Rio de Janeiro founded by the singer and songwriter Aline Happ in 2012. Mixing different kinds of music styles, Lyria has developed a unique and strong sound highlighted by beautiful vocals and catchy riffs.
Their debut album, "Catharsis" (2014), was produced through a successful crowdfunding campaign raising more than U$ 8,000, in which fans from different parts of the world participated. Since them, "Catharsis" has been receiving many very positive reviews, being sold and streamed over 64 countries.
The second album, "Immersion," will be released on April 11, 2018. Immersion was also funded by a successful crowdfunding campaign achieving more than U$ 13,000.
Lyria have been playing in different cities of Brazil, including festivals and openings for international bands. The band was also one of the pioneers in the mode of online concerts transmitted by streaming directly from a studio, selling tickets to fans all over the world.
Lyria have been present in different kinds of media as the Roadie Crew and the Metal Hammer magazines, the PlayTV channel, and the Radio Cidade radio station, besides many online radios, magazines, specialized blogs, etc. In 2016 and 2017, the band received the Most Accessed Heavy Metal Artist Award from Palco MP3.
Currently, Lyria have more than 58,000 fans on Facebook, where its music video Jester has more than 2 million views. The band has been considered one of the greatest names of Brazilian symphonic metal and counts on a rising worldwide fan base, mainly in Brazil, United States, and Europe.
Read our review here.